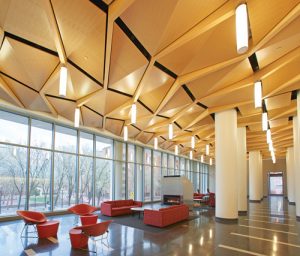 Ceilings manufacturer Armstrong Ceiling & Wall Solutions has acquired Architectural Components Group, Inc. (ACGI) to add to their custom wood designs.
ACGI's custom wood capabilities is expected to enhance and expand the Armstrong WoodWorks portfolio of ceiling and wall solutions offering more shapes, forms, and finishes.
"Now Armstrong has even more opportunity to bring custom wood designs to life for our customers while achieving both aesthetic and acoustical benefits," says Nicholas Taraborelli, vice-president of Armstrong World Industries.