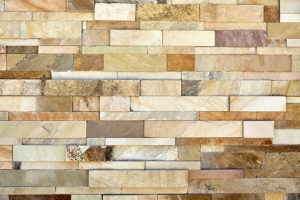 The National Concrete Masonry Association (NCMA) and the Masonry Veneer Manufacturer's Association (MVMA) released the fifth edition of the Installation Guide and Detailing Options for Compliance with ASTM C1780 for Adhered Manufactured Stone Veneer. The updated publication includes improvements to information and guidance on design and construction of adhered manufactured stone veneer (MSV) systems to ensure quality and long-term performance.
The latest edition has many updates, including:
recommendations on applying MSV over continuous insulation (ci);
an enhanced section on choice of mortars for MSV systems; and
provisions for installation of MSV using cement board as a substrate.
"The updated fifth edition of the Installation Guide includes critical updates to ensure the guide contains state-of-the-art information," says Brian Miller, chair of NCMA's Manufactured Stone Committee. "The guide is used throughout the construction industry and is considered the authority on proper installation of adhered manufacture stone veneer systems."
To download the latest edition for free, click here.