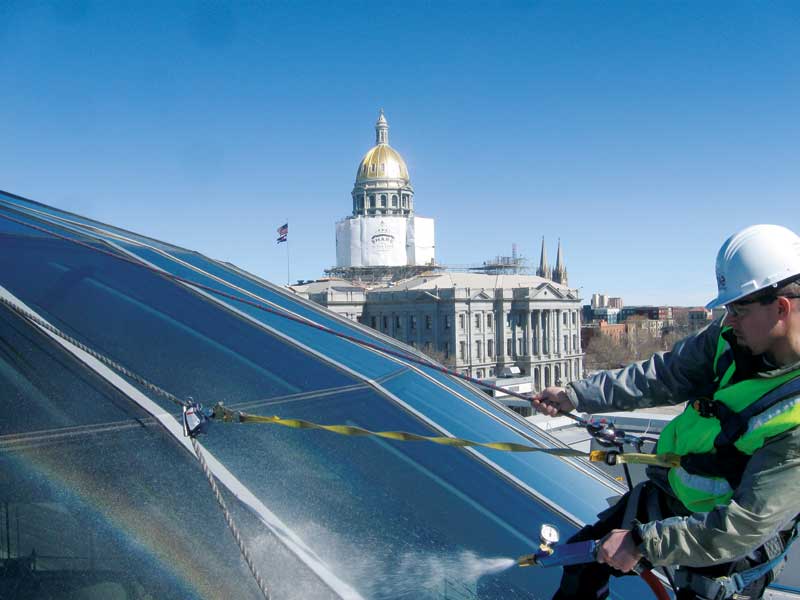 The majority of large-scale design/ construction projects revolve around a single concept known as the owner's project requirements (OPR). Developed throughout each project phase, these criteria essentially define the performance specifications for the building as a whole.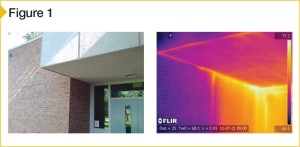 There are dozens of factors considered in establishing OPR for a given project, including energy consumption, environment, safety, security, durability, and operation. Design aspects of the building enclosure have also evolved dramatically over the past decade—new and improved materials, better understanding of how enclosures perform, updated codes and standards, building information modeling (BIM), and additional project delivery methods (e.g. design-build). Each of these aspects has an impact on the others, which has invariably resulted in a more complex process of how a project unfolds and is ultimately completed.
This increased complexity often means significant time (a valuable resource) in ensuring proper performance test standards are specified, building codes are satisfied, the design is constructible, and, ultimately, OPR is satisfied. The recently published ASTM E2813, Standard Practice for Building Enclosure Commissioning, provides the architect of record (AOR) a single-source guideline for establishing OPR and providing a clear pathway to accomplishing each project phase to satisfy the requirements related to the building enclosure (Figure 1).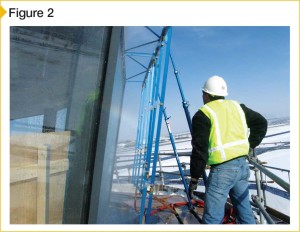 ASTM E2813 is essentially a vehicle for combining existing requirements from dozens of test standards covering several building enclosure elements, as well as American Society of Heating, Refrigerating, and Air-conditioning Engineers (ASHRAE) Guideline 0, The Commissioning Process, and National Institute of Building Sciences (NIBS) Guideline 3, Building Enclosure Commissioning Process. Similarly, the various design, performance, and operational requirements covering the elements comprising the building enclosure can be combined into a single specification section that references ASTM E2813. In fact, Section 01 91 19.43–Exterior Enclosure Commissioning has been included in MasterFormat since at least the 2004 edition, but has yet to be implemented on a widespread basis. The AOR can now simply reference one section that includes such references in the individual specification sections.
A building enclosure commissioning (BECx) process to ensure high performance provides myriad benefits to the owner, AOR, and contractor (similar to the processes by which mechanical, electrical, and plumbing systems are commissioned to verify compliance with OPR). Benefits of BECx include:
building enclosure-related OPR is clearly established and conveyed throughout each project phase;
a single-source reference for dozens of performance testing requirements simplifies the specification writing (and interpreting) process;
better planning and proactive design considerations in the pre-design and design phases reduce confusion, Requests for Information (RFIs), change orders, and improper or inadequate deliverables in the construction phase;
supplements to contractor's quality control (QC) program via third-party quality assurance observations and construction checklists reduce the potential for construction defects;
testing and verification of building enclosure performance characteristics result in proven performance before building turnover and decreased operating costs via less energy consumption (Figure 2); and
routine inspection and maintenance plans produced as part of project close-out provide guidance to building owner/occupants.
As mentioned, current traditional systems requiring commissioning include mechanical, electrical, and plumbing. While these systems have evolved in their function and complexity, so have the elements of the building enclosure. In the authors' interactions with clients and colleagues across the country, there has been as steady increase in attention to BECx and requirements included in project specifications. At this point, government and institutional facilities appear to be leading the charge for these requirements, but the private sector is steadily falling in line. There are multiple scenarios as to how the BECxA is integrated within the project—ultimately, the OPR would establish the function and relationship of the BECxA with the team.