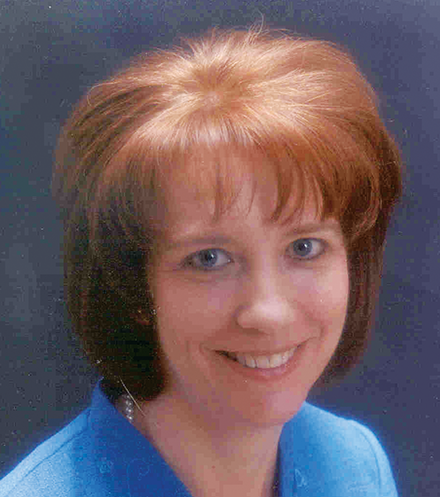 INSIDE CSI
Nina M. Giglio, FCSI, CCS
Manufacturer guide specifications are developed as a tool to make specifiers' lives easier and to increase the chances of that manufacturer becoming listed, or better yet, the basis of design (BOD). For product representatives, guide specs can provide a great introductory opportunity, but they become an Achilles' heel if misused or misrepresented. While they rarely close the deal on product selection, a poorly prepared section can certainly break the deal. One of the greatest benefits of a well-written guide specification is its ability to help build the specifier's confidence in the manufacturer, the product, and the representative who speaks on its behalf.
Unfortunately, too many product reps believe forwarding a guide specification to a specifier or an architect will guarantee their product will be specified in the proprietary manner laid out. This tells the design team the product representative probably does not understand what a specification is, or how it is produced—it can 'out' someone who actually does not know much about design and construction. (A poorly written guide spec handed over by a representative who does not understand it also adversely affects the manufacturer's reputation.)
True trusted advisors—those golden reps called on repeatedly by the design team—understand their products' and their competitor's guide specifications inside and out. What may look like a jumble of information to the uninformed becomes a road map. On discussion with the specifier/architect, a trusted advisor can tailor a guide specification to meet a project's unique needs. This is what really makes a specifier's life easier—an expert representative who knows written and graphic technical details, and is able to identify appropriate information for inclusion in the specification.
That representative can also compensate for a poorly written guide specification. For the best-intentioned manufacturers, that person can also advise on how to update and repair a bad guide spec before it further damages the product and the manufacturer's relationship with the design team.
Are you now wondering about your guide specification, asking yourself if it helps or hinders the way you present yourself to the design team? You should consider attending CSI's first Guide Specification Workshop, which will be held in Atlanta on May 8. I will be leading the discussion; I'm particularly excited about this because I've dealt with a number of great representatives, as well as a lot of terrible guide specifications.
The event will explain guide specifications and how they relate to the specifications that are used for a construction project, outline key points your guide spec should cover, and evaluate real examples. The interactive session will also develop strategies for using the guide specs your manufacturer has provided, no matter how outdated, confusing, or proprietary they might be. Ultimately, it will also make you a better product representative and trusted advisor to design professionals. Visit www.csinet.org/gsw.
Nina M. Giglio, FCSI, CCS, 
is specifications manager 
for Perkins Eastman, an architecture, interior design, and planning firm. With more than 25 years of experience, she has prepared and coordinated project specifications in various project delivery methods and building types. Giglio has served on the board of Specifications Consultants in Independent Practice (SCIP), and on numerous CSI bodies, including the CONSTRUCT Technical Committee and the SectionFormat/PageFormat Update Task Team. 
She can be reached at 
n.giglio@perkinseastman.com.