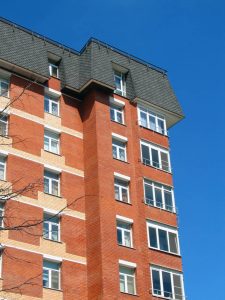 The Brick Industry Association (BIA) is calling for nominations for the 2018 Brick in Architecture Awards, a national architectural design competition. BIA's annual awards honor innovative and sustainable architecture where clay brick products are employed as the predominant (more than 50 percent) exterior building or paving material. The winners will be presented in June for Best-in-class, Gold, Silver, and Bronze.
Architectural and design firms may enter projects completed since January 1, 2013, in which brick products, such as face or hollow brick, building brick, thin brick, paving brick, glazed brick, structural glazed facing tile, new clay brick products in special shapes and/or a combination of any of these units and more, were employed.
Entries must be submitted online in one or more of these categories:
Commercial;
Education – K-12;
Education – Colleges & Universities (Higher Education, and includes residence halls and academic/administrative buildings);
Residential – Single Family;
Residential – Multi-family; and
Paving and Landscape Projects.
Renovation/restoration projects should be submitted in the category they fit best. Entries must be submitted by April 30. For more information, contact Tricia Mauer.