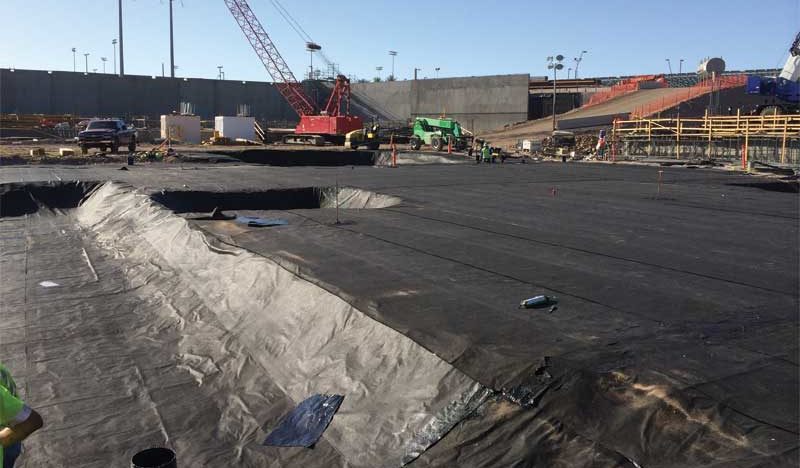 by Wendy Talarico, LEED AP, and Frederick C. Baumert, PE, CCS
Erecting a new building in an urban setting means coordinating a whole range of challenges not faced in open areas. Just managing the logistics—material deliveries and construction site traffic, for example—takes on a new level of complexity in the face of rush-hour traffic and sidewalks full of people. The proximity of any neighboring facilities, often with their own delivery schedules, adds to the difficulty.
This is a perfect example of a project type that benefits from close collaboration during the design stage among all stakeholders—structural engineer, construction manager, architect, and contractor, certainly, but also product manufacturers who should understand the site conditions as well. For example, odorous materials or coatings that produce overspray must be kept under careful control or avoided.
Good collaboration also includes making project partners out of neighbors and local governmental agencies. Topics such as deliveries, storage, and worker parking are important to address early in the planning stages. Well-informed neighbors are less likely to complain as work progresses. They may even become helpful allies in keeping the site secure or preventing vandalism.
One contractor, who cannot be named due to legal proceedings, tells a story about a project in Queens, New York, that became a meeting place for gang members.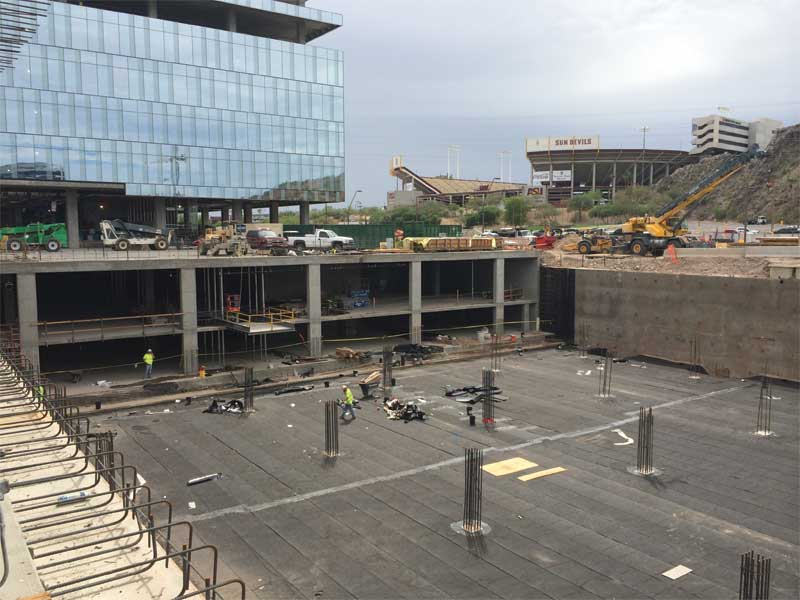 "Several neighbors told us about it and were worried that our materials and tools would be stolen. This had been a vacant lot so the neighbors were happy about having a new building, even though they'd have to suffer through construction," he said, grateful for the vigilant neighbors. "We gave out a lot of information and went to a lot of community meetings. It was worth it."
Phil Moses, principal and vice president of Intech Construction, describes the intricacies of working with neighbors during the construction of the Curtis Institute of Music Lenfest Hall in Philadelphia, designed by Venturi, Scott Brown and Associates. This project, inserted midblock into one of the city's oldest and most prestigious neighborhoods, preserved two existing historic façades and abutted old buildings on either side.
"To the east side is an apartment house. To the west side is an attorney's office. To the north, across Locust Street, is St. Mark's Church. And to the south, along Latimer Street, were various small businesses, all of whom depended on continuous access," Moses says. "Even before the project started, we were all about communication."
"Relative to costs, we do include some amount of time for our diversity and community manager in each of our General Conditions budgets, as we know that she will be involved in most every project, in some capacity," he explained. "We knew going into Curtis that the various community groups had previously lobbied against, and won, condominium developments on that site, so we knew we would have to spend more time than usual to ensure all groups were well-informed."