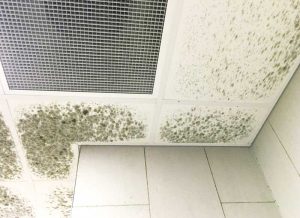 Element five: Tender
The most common form of project delivery is a method called "design, bid, build." With this methodology, prime consultants prepare a tender package inclusive of a detailed scope of services and technical specifications. To ensure the intent of the design is communicated with clarity, a pre-bid meeting is often arranged with a group of qualified bidders. Following the bid period, the tender is closed, the competitive bids are reviewed, and a bid is chosen.
Phase III
Once the owner has selected the project construction company and a contract has been executed between parties, pre-construction services commence.
Element six: Pre-construction
Services may include a project start-up meeting with owner representatives, design consultants, and subcontractors. These meetings are critical in the process as it may be the first time the owner, design consultant(s), and those tasked with executing the construction will meet. Making sure everyone is on the same page before construction commences in the field is vital for a successful outcome.
At this stage, product approvals and shop drawings are also obtained for review by the consultant's team.
Element seven: Mock-ups and testing
Mock-ups may be used for complex or unique conditions in advance of construction to enhance
the understanding of the construction team. Mock-ups provide the project team with additional clarity on trade sequencing and give a better understanding of critical continuity detailing.
Element eight: Project management and oversight
Oversight and project management should be undertaken through the duration of the project to ensure the construction aligns with the intent of the design and is in compliance with the best practices identified in the contract documents. The architect's review of critical detailing at key intervals ensures the intent of the design is actualized.
On many projects, quality control (QC) will include in-situ testing, using field applied standard test methods involving smoke, water, and air leakage. It is recommended that third party reviews and testing are conducted at different phases of the project, to ensure the design intent has been carried out through to construction completion. For projects involving significant restoration of the building envelope, thermography is recommended, in conjunction with air leakage testing following ASTM guidelines. Third-party reviews and field testing also needs to be conducted by qualified firms and representatives as relative to the work.
For projects being constructed following performance-based code standards, building envelope commissioning may be required. Building envelope commissioning involves more rigorous compliance testing, including whole building air leakage testing, among others.
Element nine: Project close-out
The last element in the project cycle involves ensuring all deficiencies identified during the construction sequence are corrected. Project records, reports, and contract close-out documentation are gathered and provided to the client, alongside warranties for various systems.
Conclusion
As the climate continues to change and cities start to witness more severe weather events and temperature fluctuations, the susceptibility to water intrusion through the building envelope will increase. A project should, at a minimum, have a basic understanding of moisture control concepts and practices for integration into facility renovations or new builds. It is important to stay ahead of this curve so the potential for health and safety concerns and building degradation are kept at a minimum.
Author

David Muise is the national practice leader with the Indoor Environmental Quality (IEQ) group. As national practice leader, Muise's focus is on the technical performance of his team, to ensure clients receive consistent and responsive superior service in every region and across the firm's offerings. Muise works closely with clients in several sectors, including commercial, institutional, health care, education, and construction. He also works closely with the firm's local offices to support national and local clients as an integral partner in ongoing maintenance and compliance.

Gord Rajewski is the national practice leader and business leader at Building Science and Sustainability (BSS) group and has been employed by Pinchin Ltd. since 2018. Rajewski holds an honors diploma in building construction engineering technology from the Northern Alberta Institute of Technology (NAIT). Rajewski has more than 39 years of building envelope and roof consulting experience and has undertaken projects throughout Canada, parts of the U.S., and Africa.