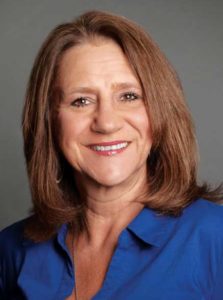 INSIDE CSI
Cherise Lakeside
I was more than honored to be asked to plan and lead the first Young Professionals (YP) Day at CONSTRUCT & the CSI Annual Convention last year in St. Louis. Geared toward architecture/engineering/construction (AEC) professionals 35 and under, last year's event was a hit—we sold out almost two months early.
This time around, we'll be adding even more participants. We are having lots of fun and the volunteers have been handpicked for their open minds and dedication to the concept of YP advancement.
If you're a YP, you might be wondering why you should attend. Here are the big reasons:

You learned how to design in school, but probably did not get any real-world project delivery education.

The generational shift means you are being asked to step into roles that include contract documents, specifications, and construction administration work far earlier than ever before. The education and contacts you can make by attending CONSTRUCT will help pole-vault you ahead of your peers.

You will meet people who will become lifelong mentors. Knowledgeable, forward-thinking people who respect young professionals and want to help you grow and advance faster.

You will learn how to set yourself apart with education and guidance most YPs do not even realize they need. You will become a leader in your field.

If you are in architecture, you will learn how to navigate the AREs.

You will learn how to take your current role and transition to a leadership role 
in your firm.

You will have fun.
We have a group of passionate individuals in CSI who are dedicated to helping YPs advance in their field. This group respects what you have to offer our ever-changing AEC environment; we realize we have as much to learn from you as you do from us. Everyone comes to the table with an equal seat to learn, grow, and move ahead.
The feedback from last year's group of YPs was overwhelmingly positive. The only negative comment was a wish for more mentoring time—we listened, and have responded for this year's event.
You can see the available YP packages and schedule, as well as information for students who may want to attend CONSTRUCT on the website at www.constructshow.com. The best value, by far, is the full education package. At a reduced cost, you get the entire YP Day Event, full education package for the entirety of CONSTRUCT, show floor access, YP mixer, networking lunch, CSI Night Out, General Session, Game-changer Session, and Show-floor Happy Hours for $225. This is substantially less than what full members pay, and with your own all-day event. A super-huge bonus is CONSTRUCT is taking place in Austin, Texas this year—a city full of music, fun and excitement.
I am passionate about Young Professional development and cannot tell you how much I wish there was an event like this for me early in career. If you have a difficult time getting your employers to support your attendance at this event, please feel free to have them contact me—I'm confident I can convince them of the incredible value to your firm you will gain from the education you receive and the people you meet. I am happy to answer questions, and I am excited to meet you in Austin!
Cherise Lakeside is a specifier for Ankrom Moisan Architects in Portland, Oregon, and has been in the design/construction industry for more than 30 years. She is the president of the CSI Portland Chapter and chairs the Institute Practice Area Curriculum Committee. Lakeside is the official blogger of CONSTRUCT & the CSI Annual Convention. Known as the #CSIKraken on Twitter (@cheriselakeside), she can be reached via e-mail at cherises@ankrommoisan.com.