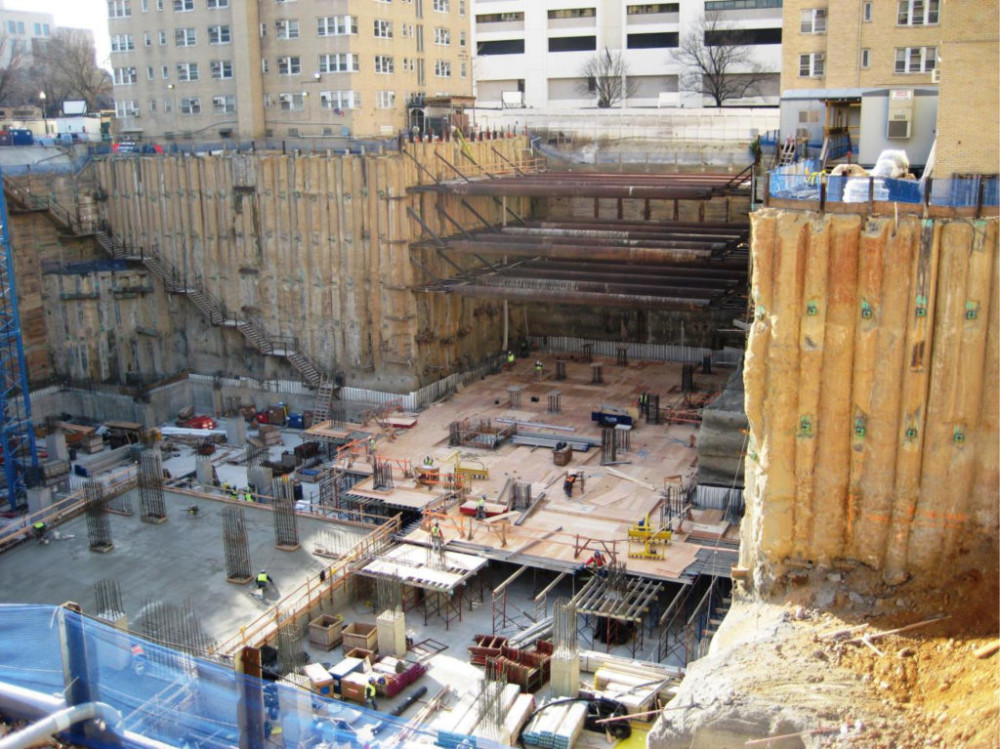 The Concrete Foundations Association (CFA) announced the recipients of its 2015 Project of the Year award.
The annual competition increases the recognition of challenges faced by concrete professionals. After evaluations by both the industry and the general public during the World of Concrete conference in February, with CFA gathered recipients with the most votes to win the award. Projects are awarded by category, with one project selected as the Overall Grand Project.
"It is clear the markets across this country have been increasing as the number of entries to this program is increasing," said Jim Baty, CFA's executive director. "What is even more impressive is the growth of types of projects submitted included apartment complexes, educational buildings, and even a fire station. It has been a great year of challenging foundations."
The Science and Engineering Hall at D.C.'s George Washington University won the commercial/multi-family category and was named the Overall Grand Project. The 65,000 m² (700,000 sf ) facility was submitted by Ballinger AE. It features a six-story subgrade structure that is 55,750 m² (600,000 sf) in size and extends to a maximum depth of occupied space at 23 m (74 ft) below grade. The perimeter basement walls were designed to withstand intense soil pressure caused at such depths.
The other winning projects include:
● a Clifton concrete home by the Bartley Corporation won the above grade concrete home category;
● the foundation of a private residence, Point of Woods, by Purinton Builders won the less than 186 m² (2000 sf) division;
● the Pappas residence by Hottman Construction Company won the 186 to 465 m² (2000 to 5000 sf) category; and
● a private residence in Acworth, Georgia by Herbert Construction won the greater than 465 m² (5000 sf.)