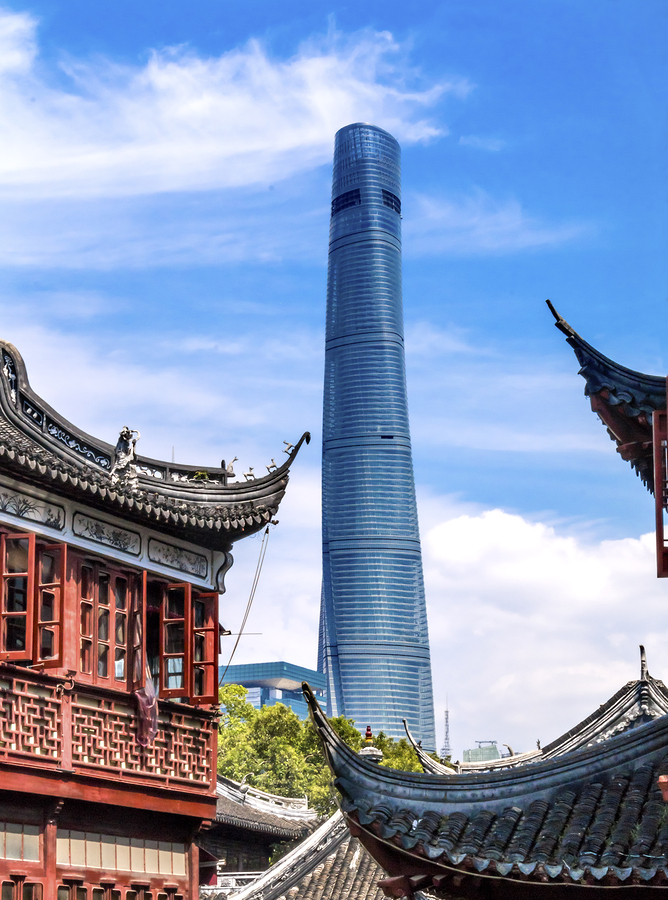 The U.S. Green Building Council (USGBC) announced the world's second tallest building, Shanghai Tower in China, achieves Leadership in Energy and Environmental Design (LEED) Platinum for Core and Shell (CS).
Shanghai Tower is the tallest building in China and is located at the core of Pudong's Lujiazui finance and trade area in Shanghai. It stands at 632 m (2073 ft) and received certification for its envelope.
"As the tallest and one of the greenest landmarks in China, Shanghai Tower shows the country's responsibility and commitment to the world to improve the environment and boost the health of its people," said USGBC's CEO Mahesh Ramanujam. "Every story about LEED is a story about leadership and leaders across the globe understand that LEED is a powerful tool that accelerates global market transformation of our built environment."
China has the second largest market for LEED in the world, behind the U.S. There is 118.3 million m² (1.27 billion sf) of space participating in the LEED rating system. Shanghai Tower will save more than $556,000 each year in energy with its lighting system alone.
LEED-certified buildings are estimated to save as much as $1.2 billion in energy, $149.5 million in water, $715.3 million in maintenance, and $54.2 million in waste for the U.S. market from 2015 to 2018.