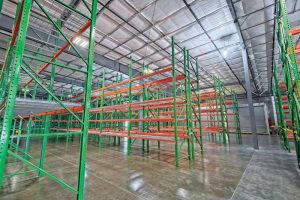 By Vincent E. Sagan, PE, F.ASCE
Fire protection of metal buildings is a top-of-mind topic for many designers and specifiers. This is evident in the technical queries submitted to the Metal Building Manufacturers Association (MBMA). Fire safety codes and how to meet their requirements in metal buildings make up a large percentage of these inquiries. Presented in this article are answers to some of the most-commonly asked questions when it comes to fire protection and metal buildings.
Fire protection requirements in metal buildings
Building codes requirements for fire protection depend on multiple factors, with the main ones being construction materials, area, height, the building's occupancy, its end-use, and how close it is to property lines and other buildings. Single-story metal buildings can generally be classified as Type IIB Construction, which does not require fire protection. However, the building's use and location may increase the need for fire protection in certain parts of the construction. For example, if a new metal building is less than 9 m (30 ft) away from a neighboring structure, it will typically need an exterior wall with a fire-resistance rating. If a structure has multiple purposes, it may require additional fire-rated walls or additional passive elements. One example of a multipurpose space could be a brewery that also houses retail, private meeting rooms, and restaurants. Another example of this would be an office space which includes a daycare and a cafeteria.
If architects and designers determine requirements for an assembly on a specific building that differs from the requirements of the assemblies on the Underwriter Laboratories (UL) product iQ website, they must identify how these differences may affect the performance, as well as the increase or decrease in its fire resistance and its hourly rating. The local authority having jurisdiction (AHJ) must approve the design and any variations to it. This official procedure may require an independent professional engineer to evaluate the assembly before approval.