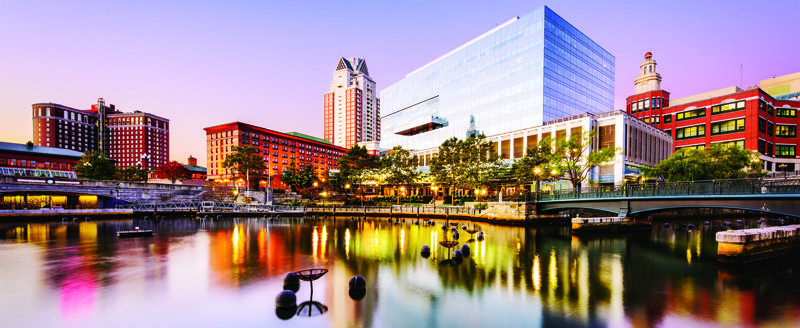 From September 13 to 15, CONSTRUCT, produced by Informa Exhibitions, will bring architects, specifiers, engineers, and other design/construction professionals to the Rhode Island Convention Center for the opportunity to attend educational sessions led by trusted experts, experience first-hand the newest in building products and services, and network with peers and other industry professionals.
The 61st CSI Annual Convention, held in conjunction with CONSTRUCT, also gives the Institute a chance to honor its membership and continue developing CSI's mission.
The show offers fun social events, technical tours, and vanguard speakers, as well as a much-heralded education program (both in classroom seminars and amidst the expo hall floor) that allows design/construction professionals to gain new insight and earn valuable credits.
Over the next few pages, The Construction Specifier looks at the various professional development offerings while also providing attendees with a schedule, floor plan, and list of the many exhibitors coming to Providence. On page 8, we also explore the advantages of being part of the Young Professionals (YP) Day. To stay completely up to date, you will also want to keep checking www.constructshow.com, and connect with CONSTRUCT on Facebook, Twitter, and YouTube to keep current on what is going on with the show and in the industry.
Continuing Education
WEDNESDAY, SEPTEMBER 13
8:00 a.m.−9:00 a.m.
W01−High-performance Window Replacement and Renovation
Tony Cinnamon and Sarah Sinusas
For existing buildings, high-performance glazing systems can address many concerns, but complete window replacement may not be practical or desirable on every project. This session discusses field testing and analysis used to assess windows, and considers strategies to select a suitable replacement or restoration approach.
W02−The Immersive Web and Why it Matters to the Built Environment Professions
Damon Hernandez
Immersive technology is blurring the line between the physical world and the digital, simulated one. Technologies like augmented and virtual reality (AR/VR) are 'upgrading' how many architectural/engineering/construction (AEC) firms conduct business, communicate with clients, and collaborate on projects.
W03−Unlocking Door Hardware Specifications
Laura Frye
Door hardware plays critical roles in fire, life safety, and accessibility. The attendees will leave with a better understanding of how to read and comprehend a door hardware specification, and gain insight on how to interpret the ever-confusing hardware set.
W04−The Architect's "Means and Methods:" Navigating the Chaos and Complexity of Today's Construction Documents
Michael Czap and Gregory Buchanan
The production of construction documents has become much more complicated since the days of pencil and paper. Learning from proven lean thinking and process management theories, this session will explore approaches to the work that leverage the efficiencies of tools like building information modeling (BIM) and databases.