by Norman F. Jacobs, Jr., CSI Emeritus, PMI, SAR, ASPE, CPE, AACE, IIE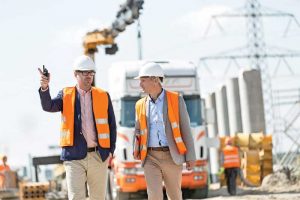 Documentation is a major factor in prudent project management. Then, too, proper documentation is the critical element of a risk control system. Whether the project manager represents the architect, owner, or contractor, their responsibilities are the same on every construction project.
Today, every construction project requires detailed documentation by project managers. Orderly and conscientious recordkeeping not only provides the information to effectively and efficiently manage a project, but is also essential preparation for contract disputes, delays, and litigation. Such preparation requires a comprehensive documentation system to defend against or prove entitlement to an amount of damages resulting from a compensatory claim.
Adequate documentation may also satisfy a requirement for a logical and supportable demonstration of cause and effect. Documenting the many complicated problems developing during a construction project is burdensome. Nevertheless, since documentation is essential to the success of any delay claim, the importance of creating a paper trail cannot be overemphasized. Since disputes are not often settled until after a project is completed, which may be several years, management policy should recognize committing anything to memory is only as good as the longevity of the professionals involved both physically and corporately. Documentation usually lasts longer than people and their jobs.
Today, an astute project manager should have a comprehensive documentation guideline system to provide valuable resources and ensure success in most types of construction projects.
Documentation analysis
Documentation analysis is a critique of the project manager's responsibilities throughout the life of the project. This analysis can define adequate documentation and will exercise the cognitive mind of the project manager.
All project managers must be aware of common types of claims by contractors, including changes in the scope of work, site conditions, and critical path method (CPM) schedule and incomplete documents, as well as lack of drawing coordination and timely responses from design team.
Scope of work
Most construction contracts require a written change order, supplemental agreement, or other contract modification for changed or added work and its corresponding cost impact. A claim the contract has been constructively changed by the owner may arise in absence of a written and signed change order.
The owner is normally responsible for issuing and approving change orders. Problems are often encountered when the owner's project manager relies on the architect to review and recommend approval or rejection of change orders based on 'unanticipated conditions' or some area inadequately covered in the plans and specifications. This may cause a conflict of interest for the architect who, by approving such change orders in a timely manner, may be inappropriately admitting his/her own negligence with faulty omissions.
Site conditions
Many construction contracts contain a differing site conditions clause allowing an equitable contract price adjustment if the physical site or subsurface conditions are either different from those represented in the plans and specifications or materially different from conditions normally inherent in the type of work performed. Prompt notice to the owner's project manager is required if these differing conditions are found. Proof of anticipated conditions may be established by the following:
bid specifications;
bid estimate worksheets;
owner's boring logs and soil reports;
pre-bid site investigation reports;
pre-construction conference minutes;
project manager's daily reports; and
status project photos.
CPM schedule
The project manager must maintain a daily record of changes to the project schedule, including delays, out-of-sequence, disruptions, suspensions, or acceleration of work. These changes may affect either planned work sequence or duration times. The contract usually contains the overall project starting date, planned duration time, and the anticipated completion date. Milestones or work sequences are normally found in accompanying special conditions. The astute project manager must critique each monthly CPM schedule update and narrative report to know the full status of the project.