Project documentation requirements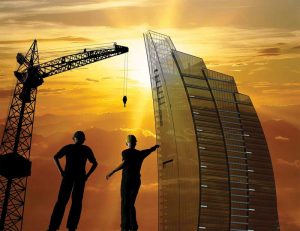 Adequate documentation is vitally important to all contract parties. Proper documentation provides the hard data needed to analyze and successfully resolve each construction problem.
With timely documentation, contractors, owners, and architects are able to monitor and manage the project in such a way as to anticipate potential problems, delays, and impacts as they occur and will be in the best position to resolve them successfully.
It is also imperative for owners, architects, and contractors to be problem-oriented while maintaining documentation during construction to be able to identify and react to issues impacting the contract price or performance time such as:
lack of meticulous CPM planning;
out-of-sequence activities;
lackadaisical attitudes toward CPM updates;
no project management communication;
very little team esprit de corps;
delayed approval of shop drawings;
no timely or adequate input to schedule updates;
untimely response to information requests;
interference by other contractors or owner;
differing site conditions;
abnormal weather and climatologic data;
transportation or material delivery delays;
unusually severe inspections;
material and labor shortages;
defective or deficient and/or changes to plans and specifications;
defective owner-furnished materials;
lack of parameters as to 'game plan';
no field orientation as to critical path methodology;
poorly defined management of CPM schedule philosophy; and
people with whimsical and procrastination positions on CPM schedules and documentation.
Some of the initiatives that can be implemented to avoid problems include:
complete daily reports of the scrupulous project manager;
record all project meeting minutes;
use time impact analysis (TIA) to record documentation;
study the project manager's daytimer that should show proper documentation;
review all time extensions requested and approved;
document start and completion dates of all milestones;
keep complete records of as-built drawings; and
use CPM monthly updates to record as-build CPM schedules.
There are many types of records that should be maintained during a construction contract period.
The following guidelines are intended to serve as a checklist of the types of construction project information to help establish both entitlement and any damages due.
Pre-contract documents
Documents included in the owner's bid package, including drawings, specifications, soil and asbestos data, special conditions, and specific instructions, as well as the contractor's calculations and bid-preparation documents, are generally admissible evidence as to what was intended by a construction contract.
A reasonable contractor prepares his or her bid or proposal to provide what the contract requires—no more and no less. A prudent contractor will seek clarification to ambiguities in the bid documents, particularly if they have any cost impact or risk. However, when disputes develop over such ambiguities or alleged changes in the contract requirements, an examination of the bid documents and the contractor's backup information may be the only way to resolve these issues. A comparison of the as-bid drawings with the as-built drawings should disclose any changes, variances, or dissimilarities.
Forensic investigation into the reason for these differences may reveal some owner action or inaction (e.g. defective design) for which a contractor may be entitled to recover any related additional cost.
Soil data supplied by the owner, in the owner's possession, or obtained by the contractor during a site investigation visit prior to contract are important evidence in decisions that regard to differing site conditions. Reliance on this data by a contractor when such information is found to be in error is critical to determining entitlement for this type of claim.
Contract documents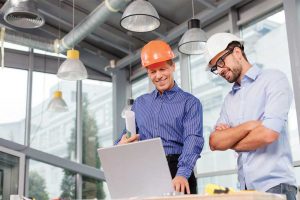 Only those documents in existence at the time the contract
is awarded are part of the agreement. There is, however, one exception. Special conditions may state the CPM schedule prepared by the contractor and approved by the owner and architect after the issuance of the contract will be an integral part of the documents. Anything else prepared at a later date, except for formal change orders, is not part of the contract. It is essential to keep a clean, unchanged set of original contract drawings and specifications for future reference to prove changes occurring during the project. It is also important to note drawings and/or specifications issued at the contract-award stage may be different from those in the bid, and the contractor should verify such changes before accepting the contract.
The notice to proceed is also a significant contract-related item in that its date may unexpectedly follow contract award by several weeks or more and could delay the project from the beginning.
Correspondence faxes and e-mails
All correspondence of any kind on a project should be preserved in a chronological master file with each letter, fax, and e-mail numbered and cataloged for convenient reference. Coordination meetings should cover items such as:
approval of last meeting minutes;
construction progress (reference CPM activities by node numbers);
contractor's plan for the coming month;
any delays including weather and strikes;
status of material deliveries;
schedule narrative report;
status of change orders and items on submittal log as to submissions to date and approvals;
constraints;
pay applications;
field issues;
request for information (RFI) requirements and the need for clarifications of plans and specifications; and
inspection and testing reports.
Oral directives versus written documentation
In the daily routine of conducting business at a construction site, many directives are conveyed orally. There are several dangers in instructing activities orally—one being that the directive may not be clearly understood and, therefore, not carried out accurately. To guard against such errors, all oral directives must be substantiated in writing to help clarify the information conveyed.
In addition to the order of precedence of the contract document for a construction project, there is also an order of precedence for the forms in any contract based on general legal principles. This order from the least to the most important is as follows:
the printed form;
the typed form;
the handwritten form; and
the oral directive.
Contemporaneous documentation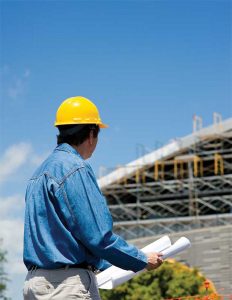 Contemporaneous written expressions of work progress, CPM schedule updates, site conditions, and damages entered into a job log, or daily report can provide a valuable and factual evidentiary foundation, particularly if it is done by a punctilious project manager in the form of a regular business record.
Design professionals who are providing field observation reports should be encouraged to take photographs of site conditions and the work in progress on a routine and systematic basis, concentrating on problem areas critical to the procedures and scheduling. A picture is worth a thousand words, or a thousand dollars, especially in matters involving impacts or delays on construction projects. Changes and additions to the work often cause delays. Although the reason for the change or addition usually cannot be photographed, the resulting delay, such as idle equipment or lack of daily progress, can be documented visually.
Documentation with schedule information is vital for proving impact, delay, or acceleration claims. As mentioned, any out-of-sequence activities must be documented at every update. Depending on the contract requirements or the complexity of a construction project, various types or combinations of 'schedules' may be utilized to not only plan the work, but also to graphically illustrate with great effectiveness at a trial the impact of delays, out-of-sequence work, and disruptions on a project. The astute project manager must manage the risk associated with not keeping the CPM schedule documentation up to date.
CPM schedules are not only useful in managing a complex project, but also are valuable tools in analyzing the 'impact' of concurrent or unrelated changes, delays, or acceleration on the project schedule. Fragnets, histograms, and short interval schedules are also useful evidence to demonstrate 'impacts' on a project, as well as the prudence of management planning.
Any meeting minutes with schedule-related discussions should be indexed for future reference. This gives the project manager historic documentation. Manpower-loading distributions directly related to schedules are important documents to show impacts of out-of-sequence activities, changes, delays, or acceleration claims.
The sapient project manager must require monthly CPM updates with adequate and timely input data by all team members to properly manage and document the actual start and completion dates of each and every activity in a given time period. A narrative report written by the project manager must accompany every schedule update. The CPM schedule monthly narrative report should be employed to document the exact status of the project progress, define the critical path, list parameters of any delays, outline problem areas, and forecast the completion date. The monthly CPM schedule updates will be very useful documentation when the project manager must perform a forensic analysis of the project.