Despite recent reports and surveys indicating construction demand has not suffered, employment in this industry decreased by 3000 jobs between November and December, according to an analysis by the Associated General Contractors of America (AGC). Construction employment is at a total of 6.7 million, which, despite marking a month-to-month decrease, is up 102,000 or 1.5 percent from December 2015.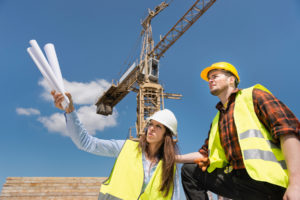 Nonresidential employment increased by 9800 jobs in December, also rising 102,500 from the previous year (a three-percent increase). Nonresidential construction, on the other hand, fell by 13,400 jobs, with no notable change from 2015.
"This report presents mixed signals about the state of the construction industry," says Ken Simonson, AGC's chief economist. "Although a dip in employment might normally be a sign of declining demand, in this case the industry is raising wages and taking other steps to attract and retain workers. Construction spending in November hit a 10-year high, with one-month and year-over-year increases in all major segments. Looking ahead, contractors say they expect more work in every category in 2017 than in 2016."
To add to the confusion, earnings are increasing at their fastest annual rate since 2009, up to $28.42 per hour (three percent higher than last year). It is Simonson's belief this means contractors are still eager to hire.
This is also reflected somewhat in November construction spending data released by the U.S. Census Bureau in early January. This release revealed:
overall spending increased by 0.9 percent for the month and 4.1 percent for the year;
residential spending increased by one percent for the month and three percent for the year; and
nonresidential spending increased by 0.8 percent for the month and 4.9 percent for the year.
"Contractors are hopeful that demand for infrastructure, private investment, and housing will remain strong in 2017," said Stephen E. Sandherr, AGC's chief executive officer, "but they need more workers to satisfy that demand. Government at all levels must step up its programs to educate and train the next generation of construction craftworkers."