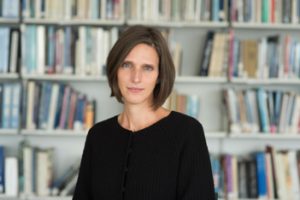 Architecture and urban design firm Cooper Robertson has announced promotions for several top designers and emerging leaders as it expands with major museum, academic, and urban design projects globally.
According to firm leaders, these five professionals embody Cooper Robertson's reputation for technical excellence and innovative design solutions at all scales.
The recently elevated professionals include Erin Flynn R.A., LEED A.P., an emerging firm leader with experience in cultural and museum work, who has been promoted to the position of director of architecture. Promotions have also been announced for Jonathan Pietro, who has been elevated to senior associate, and for Yuan Liang, Sam Blodgett, and Alfia White, all of whom have been promoted to the role of associate.
"These five professionals are talented and thoughtful project leaders whose work both reflects and advances our design approach and the value we bring to projects of all sizes and types," says Cooper Robertson managing partner Donald Clinton, AIA, MRAIC, LEED AP. "Their skill and willingness to take on expanded roles will help ensure we build on our successful record of transforming cities, creating cultural landmarks, and crafting memorable, sustainable, and resilient places."
Flynn has more than 20 years of experience in cultural and museum work. As the firm's director of architecture, she will manage quality control and systems research, develop and advance the implementation of building technology in the firm's work, and ensure best practices in design and management of projects.
In her new position, Flynn will play an important role in mentoring, developing and managing project teams while also supporting business development for Cooper Robertson's cultural and museum practice. She has been instrumental as a project leader on such notable commissions as the Whitney Museum of American Art, the Fowler Museum at UCLA Planning Study, the Studio Museum in Harlem, and most recently, Gateway Arch Museum in St. Louis.
"At Cooper Robertson, our process is inclusive and collaborative, and we believe the best results emerge from a variety of vantage points," adds Clinton. "Having voices and perspectives like these in our firm is what enables us to strive for innovation and inspiration with every project."
Related: Read more about flood mitigation at the Whitney Museum of American Art here.