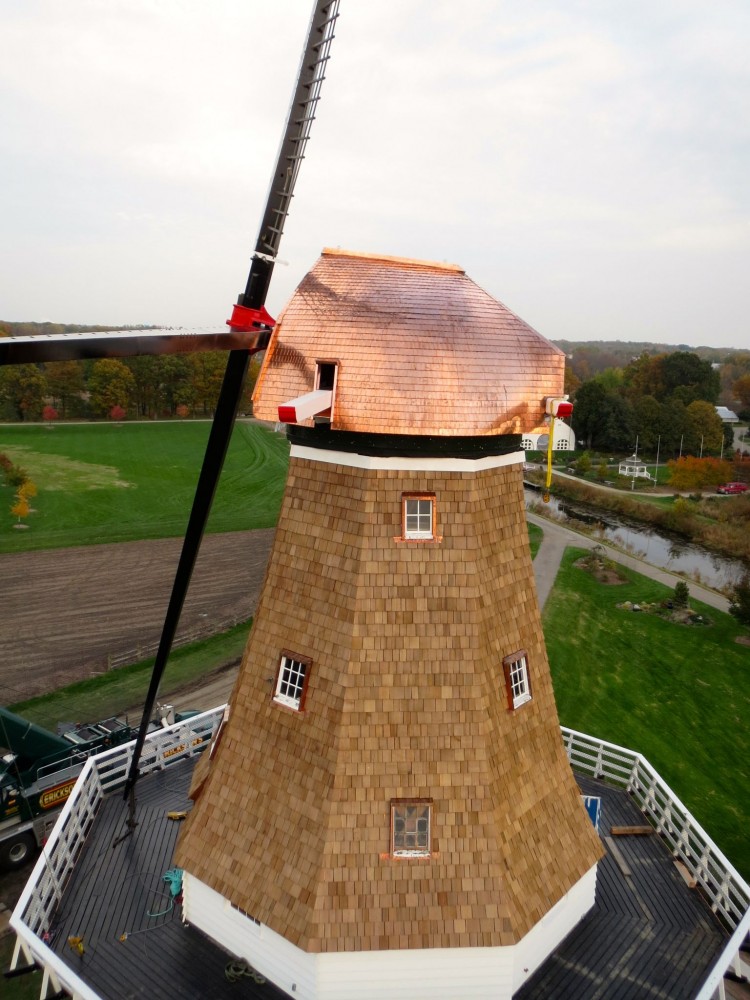 Winners of this year's North American Copper in Architecture (NACIA) Awards ranged from Frank Lloyd Wright designs to relocated Dutch windmills to St. Patrick's Cathedral in Manhattan.
The program, run by the Copper Development Association (CDA) and the Canadian Copper & Brass Development Association (CCBDA), honors new and restored projects utilizing copper for roof detail, wall cladding, and ornamental design. This year, 14 new or recently restored U.S. buildings took the top spots.
St. Patrick's, the 136-year-old Neo-Gothic style Roman Catholic cathedral, underwent a massive restoration project last year, which included upgrading the cast bronze double-leaf doors and several copper architectural structures inside the cathedral. Listed on the National Registry of Historic Places, the church is visited by more than five million people annually. The project team included architectural and bronze conservators, G & L Popian Inc., Murphy Burnham & Buttrick Architects, and Structure Tone as general contractor.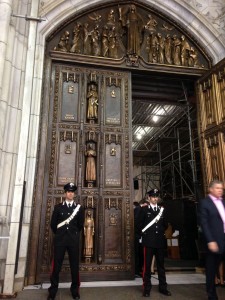 Copper was also used to restore and preserve the 38-m (125-ft) tall DeZwaan Windmill, which was built in the Netherlands in 1761 and later reassembled in Holland, Michigan in 1964. Nearly 2270 kg (5000 lb) of copper, all individually cut and hemmed from 20-oz. sheet material, was used to shingle the windmill's mill cap and flash the tower. Grand River Builders was the restoration contractor, while Elzinga & Volkers Construction Professionals and Verbij Windmill Design & Construction were the general contractor and supervising consultants, respectively.
Receiving an 'Ornamental' award, the Frank Lloyd Wright Filling Station (on display at the Pierce-Arrow Buffalo Transportation Museum in upstate New York) relied on the architect's 1920s sketches. Copper was used for the standing seam roof, as well as for the twin totems, columns, cantilevered canopies, and hanging gravity gas pumps. The sheet metal contractor was Grove Roofing Services, and other project team members included Lauer-Manguso & Associates Architects and R&P Oak Hill Development.
"Based on the projects being awarded this year, we can see copper continues to play an integral role in architectural and building design," said Andy Kireta Jr., CDA vice president. "Each year, the selection process becomes more difficult by the size and scope of the projects. Copper is being used in a variety of different applications for both new construction and restoration work, helping architects and developers add to a building's longevity while preserving its past."
The building projects were judged by a panel of architectural and copper industry experts, with entries evaluated based on overall building design, copper integration, installation craft, and excellence in innovation or historic restoration. For a complete list of winners and their project teams, click here.