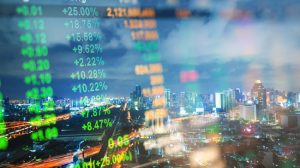 According to a new survey by the American Institute of Architects (AIA), two-thirds of architecture firms report slowing or stoppage of projects as an immediate impact of the COVID-19 pandemic in the United States.
The survey found 50 percent of architecture firms reported fewer new design projects for March (as of the March 23 survey date) as compared to their expectations entering the month. In terms of work on active projects, the overwhelming majority of architecture firms (83 percent) are anticipating a decline in revenue for March relative to their expectations heading into the month, with over a third of firms estimating their revenue will be at least 10 percent below expectations.
This situation is anticipated to worsen in April, with 94 percent of firms expecting revenue declines, and over half of firms (57 percent) anticipating the revenue falloff will exceed 10 percent.
"Like most other businesses, U.S. architecture firms are heading into uncharted waters regarding what the economy holds in store for them as the COVID-19 pandemic plays out globally," said Kermit Baker, Hon. AIA, PhD, AIA chief economist. "Different businesses are feeling the impact of the slowdown differently."
Beyond billing activity, just under half of firms (48 percent) indicated all, or almost all, of their staff are now working remotely, while 31 percent reported some of their staff is working remotely. Few firms reported a major impact to their staff due to family/personal reasons, but 15 percent of firms said at least some of their staff is currently unable to work at all.
Click here to access the full report.