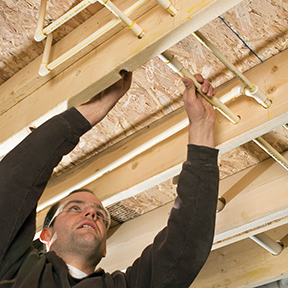 by Donald Townley, PE
Recent industry trends have enabled several choices of competing plumbing materials to gain greater traction in the market. As a result, plumbing professionals have far more factors to consider when designing a system, which has led to numerous questions about how to get the most value out of a new system. What do you look for? What considerations do you need to address?
Plumbing systems manufactured from engineered polymers such as chlorinated polyvinyl chloride (CPVC) have achieved greater prominence in the water distribution marketplace at a time when the need to replace traditional copper has become more urgent. As infrastructure ages and legacy copper systems slowly develop issues—such as corrosion, pinhole leaks, and scaling—builders can seek alternative materials to mitigate the existing issues that copper can face over its lifetime, as well as the material's fluctuating price point.
As such, CPVC systems have made inroads throughout the construction industry, because they provide installers and owners with greater value throughout the entire project. This includes favorable performance characteristics such as resistance to scaling, corrosion, and chlorine-based disinfection chemicals, along with a steadier price.
As its name suggests, CPVC is an engineered thermoplastic produced by the chlorination of polyvinyl chloride resin. These compounds are extruded by manufacturers into pipes and fittings. Used in plumbing systems for more than 50 years, and throughout industries as disparate as aerospace, pharmaceutical, and mining, the application of CPVC technology has benefited building design professionals across countless disciplines.
Financial benefits
While CPVC provides several material advantages over metallic piping, one of the major drivers of its growth in the past decade has been its relatively stable pricing. However, the material provides financial benefits to installers and owners in other ways as well.
One of the biggest advantages is its joining method—a cold-welding process using chemical solvents that allow installers to field-fit systems with ease. In this process, CPVC pipe is cut to its desired size onsite with simple hand tools (e.g. ratchet cutters and bevellers), and joined with fittings as per system design. The chemical process through solvent welding forms a permanent bond between pipe and fitting, resulting in a strong system joint that, when performed correctly, will be the strongest point in the system.
By eliminating the need for traditional hot-work welding, CPVC offers an inherently simpler installation process, helping to drastically reduce time spent installing the system and causing fewer disruptions to other building activity during refits. Also, removing hot joining equipment such as butt-fusion welding irons and open-flame soldering torches reduces some of the biggest risks for personal injury and property damage on a jobsite.
Another financial long-term benefit of using CPVC is its resistance to corrosion and oxidative degradation by chlorinated water. Some areas of the country have hard water, with calcium carbonate levels that cause metallic pipes and fittings to be more prone to scaling. The Hazen-Williams C-factor, or roughness coefficient, is something water professionals must pay attention to in piping systems.
Due to the susceptibility of metal to corrosion and scaling, the C-factor decreases over time, whereas the C-factor of CPVC remains consistent over time. With CPVC, the corrosion resistance, smooth surface, and full-flow fittings allow the building owner to look forward to operating a trouble-free system, and avoiding costly piping system replacements.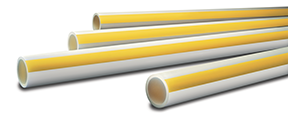 Health and safety benefits
Some materials are inherently poor at resisting the oxidative effects of chlorine. Of the two major classes of thermoplastics used in piping systems, the polyolefin family is especially susceptible, so formulations have been modified to attempt to extend the useful life of those materials. However, once the anti-oxidants are consumed, the polymer backbone is attacked by residual chlorine disinfection byproducts in the water. This can lead to significant pipe wall erosion in some cases, and systemic crack propagation through the wall of the pipe. Only the polyvinyl family of thermoplastic piping materials is inherently resistant to these oxidative effects because of their chemical structure, making this a far less risky and more trusted selection for the piping system specifier.
Another concern among water distribution systems, biofilm forms when bacteria, fungi, algae, or mold adhere to surfaces in wet environments. This can become an issue with any piping system—an inevitable result in any water system regardless of how small the buildup may be. Biofilm buildup can lead to contamination, most commonly of the Legionella bacteria, and has recently become of increased concern due to conservation awareness—newer piping systems are designed to keep the water within warmer for longer periods. CPVC has been shown to be more prohibitive of biofilm buildup than competing systems and can help reduce the risk of contamination. According to a 1999 study by the KIWA Institute in the Netherlands, Legionella growth was found to be comparably low in CPVC piping compared to steel and cross-linked polyethylene (PEX) systems.
With the recent industry focus on using hazard analysis and critical control points (HACCP) methodology to help ensure building tenant safety, there is good reason to specify potable water systems with piping materials resistant to chlorine disinfection and with a consistent track record of being among the best-performing pipe materials when evaluated for biofilm formation potential. As defined by the U.S. Food and Drug Administration (FDA), "HACCP is a management system in which food safety is addressed through the analysis and control of biological, chemical, and physical hazards" through various channels.
To provide tenants with additional comfort, CPVC piping systems are proven to be far quieter than copper systems. In a new building space, noise gives the perception of low quality or poor workmanship.
The value of most appliances is often based on the noise level they generate.
Tenants are willing to pay extra for additional soundproofing procedures and insulation between spaces. In 2001, testing conducted by NSF International compared noise levels of CPVC and copper piping, showing the noise level of water running through the former approximates a human whisper (25 decibel), while the noise level of water running through the latter approximates a washing machine (65 decibel). Also, when comparing the ability of piping materials to absorb sound pressure levels, especially at higher frequencies, CPVC is up to four times quieter than copper.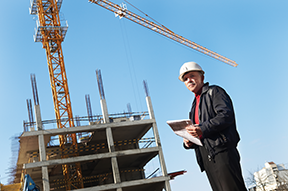 Properly specifying CPVC
As any water distribution professional knows, a plumbing system must meet many standards and specifications. Most governmental agencies throughout the United States require water distribution products comply with NSF International/American National Standards Institute (ANSI) 61, Drinking Water System Components?Health Effects.
NSF/ANSI 61 covers "all products with drinking water contact from source to tap, and determines what contaminants may migrate or leach from [a] product into drinking water." Since not all plumbing products can meet the standard for all water pH levels, specifying products that meet NSF/ANSI 61 is critical. Additionally, CPVC also meets numerous standards that govern the dimensional and performance requirements of the pipes made from the material.
Before choosing a CPVC piping system, it is critical to ensure the building specification includes the following notations in its language:
Copper-tube-size (CTS) CPVC pipe and fittings from 12 to 51 mm (½ to 2 in.) in size must meet ASTM D2846, Standard Specification for CPVC Plastic Hot- and Cold-water Distribution Systems.
Iron-pipe-size (IPS) CPVC pipe using a pipe wall thickness defined by a standard dimension
ratio (SDR) must meet ASTM F442, Standard Specification for CPVC Plastic Pipe (SDR–PR).
Schedule 80 CPVC pipe must meet ASTM F441, Standard Specification for CPVC Plastic Pipe, Schedules 40 and 80. (Employed in systems requiring larger pipe and fittings, these products are available from 12 to 610 mm [½ to 24 in.] in diameter. Fittings are available for easy transition from the IPS to CTS CPVC.)
Schedule 80 CPVC fittings must meet ASTM F437, Standard Specification for Threaded CPVC Plastic Pipe Fittings, Schedule 80, or ASTM F439, Standard Specification for CPVC Plastic Pipe Fittings, Schedule 80.
As not all CPVC piping systems have a certified pressure rating on the pipes and the fittings, one should only accept fittings made with material pressure-rated in accordance with ASTM D2837, Standard Test Method for Obtaining Hydrostatic Design Basis for Thermoplastic Pipe Materials
or Pressure Design Basis for Thermoplastic Pipe Products, and Plastic Pipe Institute (PPI) Technical Report (TR) 3, Policies and Procedures for Developing Hydrostatic Design Basis (HDB), Pressure Design Basis (PDB), Strength Design Basis (SDB), and Minimum Required Strength (MRS) Ratings for Thermoplastic Piping Materials or Pipe. It should also be listed by PPI TR 4, PPI Listing of HDB, SDB, PDB, and MRS Ratings for Thermoplastic Piping Materials or Pipe.
These industry-leading standards have been scientifically proven and are consistently used for decades to determine how well a thermoplastic material can withstand the internal stresses placed on the material by the fluid being conveyed over time and at various temperatures. In allowing CPVC fittings not made of a material listed in PPI TR 4, one defers to the performance claims of the manufacturer of that fitting without any independent verification.
When considering how to ensure a quality installation, the specification can be strengthened by including language that refers to proper training in the best practices of installing and handling the material being used. This approach can be even further enhanced by referencing an expert to conduct the training and to require evidence of that training for each installer. As a result, the construction manager has a valuable tool to use when monitoring the installation's overall quality.
Ensuring CPVC is accepted by the various organizations that have an impact on the project is also vitally important. CPVC is accepted under the International Plumbing Code (IPC) and Uniform Plumbing Code (UPC), as well as most state and local codes. It is also important to verify military, government, and corporate specifications for approval. Recent changes to the U.S. General Services Administration (GSA) to its, Facilities Standards (P100), have eliminated language that prohibited the use of plastic piping materials in many applications. Being aware of the most updated revisions to these types of specifications will help bring value to the building owner.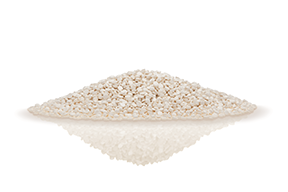 Material considerations
When deciding to work with CPVC, it is important to maintain proper care and handling prior to installation, as with any material. Precautions should be taken when transporting CPVC to a jobsite. Impact strength among various brands of CPVC piping can vary, so engineers are recommended to specify their desired impact strength within specifications. Additionally, CPVC can be damaged under prolonged exposure to ultraviolet (UV) rays. Therefore, it is recommended CPVC pipe and fittings be covered with a nontransparent material when stored outside for long periods. Normal short-term exposure to sunlight on the jobsite, however, will not affect the physical properties or ultimate performance.
An important consideration when choosing building materials is their combustibility. While this is not accounted for within the plumbing and mechanical codes, standards pertaining to combustibility of plumbing materials are prescribed within the International Building Code (IBC). As of its 2015 edition, the code permits CPVC pipe for use in noncombustible construction per Section 603.1.2.
Flammability concerns extend to another part of IBC. When a piping assembly penetrates a fire-rated wall or other such assembly, it must be used with a listed firestop material. Numerous firestop materials are listed for use with CPVC penetrating fire-rated walls, floors, and ceilings.
In many commercial buildings, the area above
a suspended ceiling is used as a return air plenum, and building codes restrict the types of materials that can be installed within these areas. Various tests are used to evaluate the surface burning characteristics of construction material. Within return air plenums, the most common criteria is a given material meet a 25/50 flame spread/smoke developed index, in accordance with Underwriters Laboratories (UL) 723/ASTM E84, Test for Surface Burning Characteristics of Building Materials.
Some CPVC pipe and fittings will maintain listings verifying their products meet the 25/50 requirement. Not all CPVC piping is the same, so it is important to consider particular material properties when choosing pipe. Among differing and generic brands of CPVC, many differ in terms of hydrostatic pressure ratings, cell classifications, and other attributes.
Since CPVC pipe is more ductile than metallic pipe, it also has a greater capacity to withstand earthquake damage. In areas subject to earthquakes, CPVC systems should be designed and braced in accordance with local codes.
Conclusion
For many performance benefits such as corrosion and biofilm resistance, chlorinated polyvinyl chloride can bring great value to a construction project thanks to the chemistry behind the material. Selecting the right supplier is also crucial to ensuring the long-term quality and dependability. It is very important to ensure the company is knowledgeable about CPVC.
Being fully educated about the potential benefits and special considerations in working with CPVC is necessary to ensure successful and long-lasting applications—specifiers can seek out partners who offer long-term support for installation training and information on
the necessary codes and approvals pertaining
to the material.
Donald Townley, PE, is the global codes and approvals manager with TempRite Engineered Polymers of The Lubrizol Corporation. He has more than 20 years of experience related to the design and installation of chlorinated polyvinyl chloride (CPVC) pipe and fitting systems used in fire sprinkler, industrial chemical, and potable water distribution applications. Townley has been active in code development activities, presenting numerous code changes to both the Universal Plumbing Code (UPC) and the International Plumbing Code (IPC). He is a member of the National Fire Protection Association (NFPA) Technical Committee on Residential Sprinkler Systems. Townley can be reached at donald.townley@lubrizol.com.