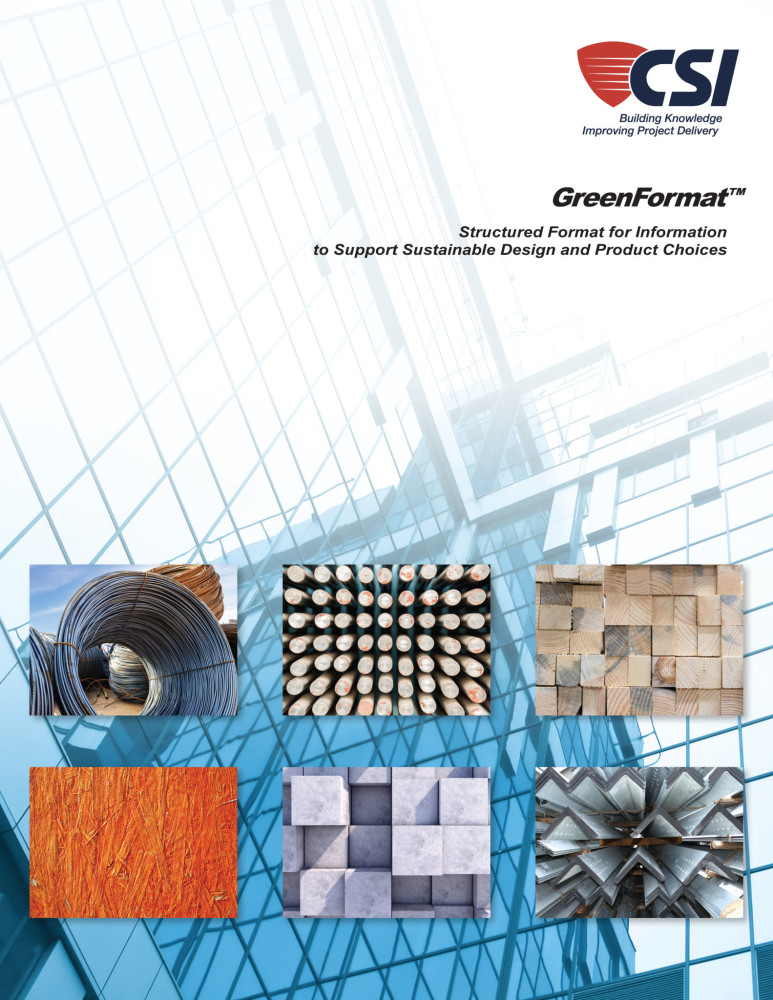 CSI has updated its GreenFormat resource, which is now available to purchase by both members and non-members for $50.
GreenFormat is a standardized structure for organizing sustainable information elements associated with materials, products, systems, and technologies used in the built environment. It assists manufacturers in identifying key product characteristics, as well as provides designers, constructors, and building operators with the information needed to help meet sustainable design and operation goals.
Identifying the criteria, standards, and applicable certifications using GreenFormat provides a way to evaluate the sustainable characteristics of materials, products, and processes. It offers consistent means of communicating the sustainability features of building materials, products, systems, and technologies. The resource also addresses the information needs of significant stakeholders in the construction industry such as architects, specifiers, engineers, and interior designers. However, all parties involved who are otherwise connected to the design, construction, or management of facilities can implement GreenFormat.
The revisions include the following:
downloadable format (previously, the resource was a website);
new flexible structure is more adaptable to anticipated changes in the industry;
reorganized categories and tiles to simplify the process of understanding and using sustainability-related product information; and
updated Manufacturer Sustainability Properties.
Click here for more information or to purchase GreenFormat.