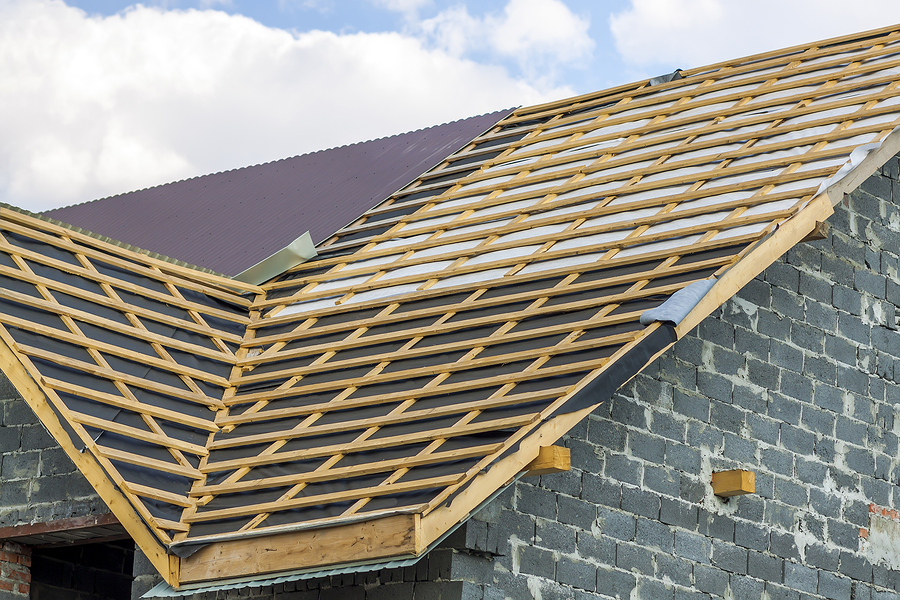 This Friday, the Hilton Anaheim in California will host the Roof Industry Committee on Weather Issues' (RICOWI's) spring seminar. With a general focus on underlayments, the seminar will touch on various topics, including low- and steep-slope roof designs, organic- and synthetic-based underlayments, materials, application techniques, performance criteria, product designs, and code requirements.
To cover all aspects of this topic, the seminar will include presentations from several industry experts. Mike Ennis of SPRI will discuss low-slope underlayment applications, while steep-slope varieties will be covered by:
John Kouba of Asphalt Roofing Manufacturers Association (ARMA), with a focus on asphalt shingles;
Tony Bonura of Cedar Shake and Shingle Bureau, focusing on cedar shingles;
Scott Kriner of Metal Construction Association (MCA), focusing on metal roofing; and
Annette Sindar of Tile Roofing Institute (TRI), focusing on tile roofing.
Organic and synthetic underlayments will also be examined—organic by Doug Thagard of Fontana Paper Mills, and synthetic by Mark Strait of Synthetic Roof Underlayment Institute (SRUI).
After a question/discussion period and lunch break, the focus will shift to fasteners, with sessions from the following industry experts:
Rick Allen of International Staple and Nail Tool Association (ISANTA); and
Eric Velliquette of Lakeside Construction Fasteners (discussing corrosion issues).
For the final session of the day, Dr. Tanya Brown-Giammanco of Insurance Institute for Business & Home Safety (IBHS) will discuss industry partnership best practices.
Registration for the seminar is available online.