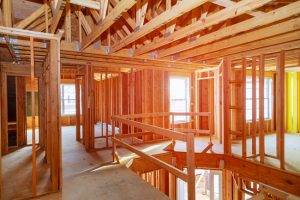 The City of Denver, Colorado, is adopting the 2019 Denver Building Code (DBC), which includes the tall mass timber code provisions that have been approved for the 2021 International Building Code (IBC).
As part of the adoption of the new code, there will be a four-month period where new projects can use either the 2016 DBC or the newly adopted 2019 version. After four months, all building and fire code permits will be processed under the new edition.
"We congratulate the City of Denver on incorporating mass timber into its building codes, and recognizing the potential of this new category of wood products to revolutionize the way America builds," said Robert Glowinski, American Wood Council (AWC) president.
The adopted proposal to recognize mass timber in the new code was submitted by Dr. Gregory R. Kingsley on behalf of the Structural Engineers Association of Colorado (SEAC). AWC provided technical assistance to the city in support of the proposal.
The 2019 DBC will now recognize three new types of construction that also are included in the 2021 IBC:
Type IV-A, maximum 18 stories, with gypsum wallboard on all mass timber elements;
Type IV-B, maximum 12 stories, limited-area of exposed mass timber walls and ceilings allowed; and
Type IV-C, maximum nine stories, all mass timber designed for a two-hour fire resistance.