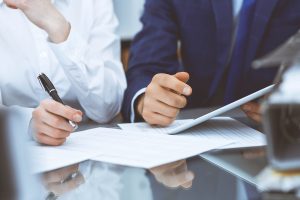 Many specifications sections include more than one method of specifying: descriptive, proprietary, performance, and reference standard specifying. Proprietary specifying—indicating manufacturers and products by name in the specifications (i.e. "Provide Model A by Manufacturer X, or Model B by Manufacturer Y")—can be very useful and powerful. However, it also poses special challenges for the specifier.
In his blog on the CSI website, Kevin O'Beirne, PE, FCSI, CCS, CCCA, addresses how much descriptive specifying is appropriate in conjunction with proprietary specifying.
If you have an idea or opinion you would like to share with your colleagues in the construction industry, please contact CSI content strategist Peter Kray at pkray@csinet.org. He would love to help publish your thoughts.