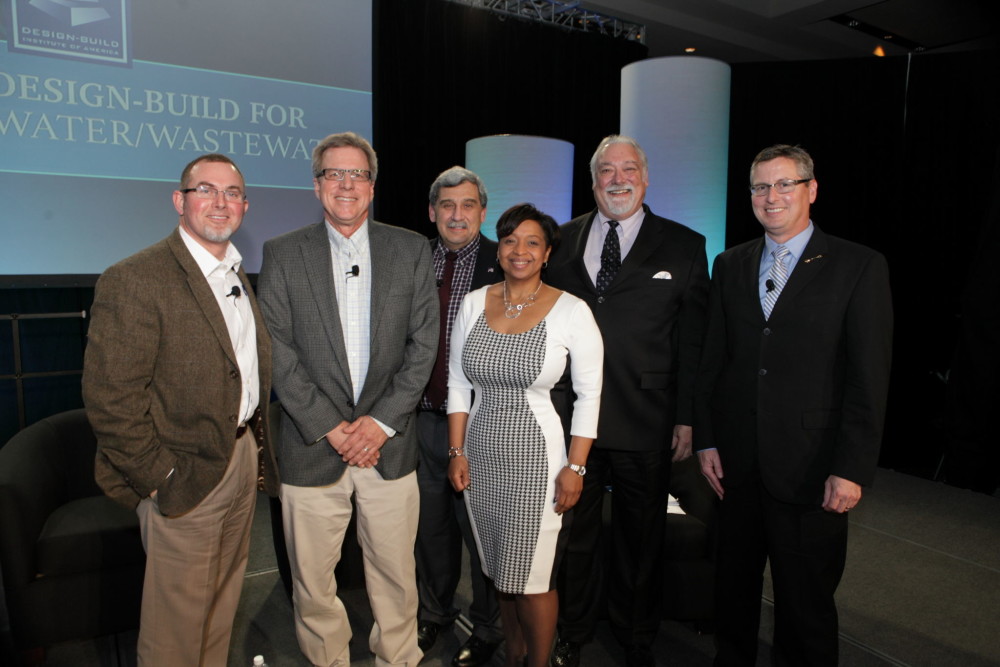 Design-Build Institute of America (DBIA) and Water Design-Build Council (WDBC) announced a new alliance to further design-build for the water and wastewater industries.
Through collaboration, the two groups will provide resources to meet the needs of water industry owners and practitioners. They will develop an education program for water-sector research that will confirm the benefits of collaborative delivery processes and will make resources easy to access for all levels of owners and practitioners in North America.
"WDBC is excited to partner with DBIA to create the most thorough and comprehensive education materials the water design-build sector has ever seen," said WDBC president David Kinchen. "Combining the strengths of each organization will leverage both DBIA's and WDBC's achievements to date and advance the shared commitment we both have to develop, promote, and implement best practices tailored for collaborative delivery in the water industry."
For more information, click here.