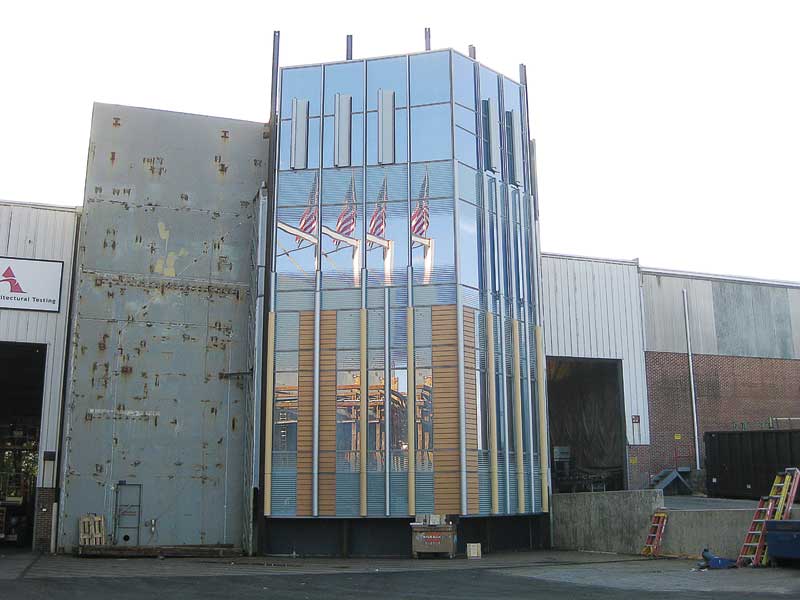 by Dean Lewis
Fenestration—such as windows, curtain walls, window walls, sloped glazing, storefronts, and doors—affects building energy use through four basic mechanisms: thermal heat transfer, solar heat gain, visible transmittance, and air leakage. Product designers, architects, and specifiers must reconcile the interplay of these factors to arrive at, or verify, optimal thermal performance.
Commercial fenestration manufacturers must devise one-of-a-kind custom configurations for each project. Each job-specific configuration would have to undergo a 'one-time' testing and certification process under the National Fenestration Rating Council's (NFRC) Component Modeling Approach (CMA) or other development and analysis protocols. Making separate calculations for the performance of every glazing configuration would be time- and cost-prohibitive. However, because the essential parameters vary linearly with respect to one another, there is an opportunity to simplify the process.
American Architectural Manufacturers Association's (AAMA) 507-15, Standard Practice for Determining the Thermal Performance Characteristics of Fenestration Systems Installed in Commercial Buildings, provides manufacturers, architects, builders, and code authorities with a means to verify the energy performance of glazed fenestration systems used in commercial buildings. (To obtain a copy of AAMA 507-15, visit www.aamanet.org/store). The following thermal performance characteristics are included:
thermal transmittance (U-factor);
solar heat gain coefficient (SHGC);
visible transmittance (VT);
air leakage; and
condensation resistance factor (CRF).
Each of these metrics is provided for both a specific fenestration systems and a specific overall building. (For more, see "Thermal Performance Characteristics.")
The method can be useful in the determining of overall building performance, occupant comfort, and HVAC sizing, and is relevant to:
American Society of Heating, Refrigeration, and Air-Conditioning Engineers (ASHRAE) 90.1, Energy Standard for Buildings Except Low-rise Residential Buildings;
International Building Code (IBC); and
International Energy Conservation Code (IECC).
It defers to AAMA 1503, Voluntary Test Method for Thermal Transmittance and Condensation Resistance of Windows, Doors, and Glazed Wall Sections, or NFRC 100, Procedure for Determining Fenestration Product U-factors, for low-rise residential structures.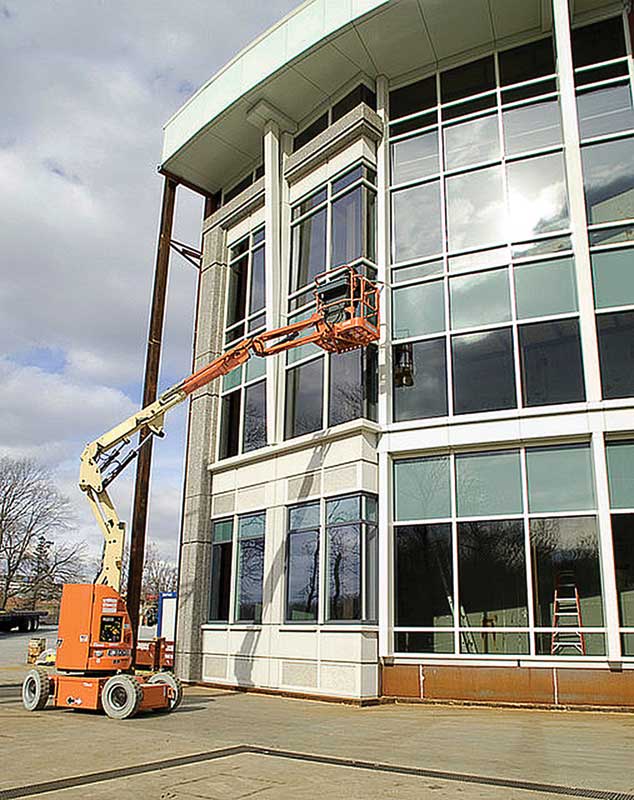 Establishing system-specific thermal performance
Section 6.0 of AAMA 507-15 provides a method to help determine U-factors, SHGC, VT, and CRF of specific fenestration systems.
Vision area U-factor
The methodology begins by sending a representative sample of a specific framing system and configuration (i.e. product line) to an NFRC-approved laboratory to be tested for U-factor in accordance with NFRC 102, Procedure for Measuring the Steady-state Thermal Transmittance of Fenestration Systems. A simulation of the operator type, frame type, and basic profiles are also run per NFRC 100.
If the simulation and test results are determined to be equivalent, a graph is constructed by the laboratory giving the thermal performance for this specific framing with variations in glazing type (different combinations of low-emissivity [low-e] coatings and/or gas fills) and size throughout the U-factor range noted above.
For a given framing system and center-of-glass (COG) configuration, the relationship between U-factor and percent of vision area is linear.
Therefore, it is only necessary to determine the U-factor for each glazing at two percentages of vision area. Using NFRC-approved simulation tools, the system U-factor is determined at 70 and 95 percent vision area, utilizing the same glass aspect ratios as in the test unit. Once these two points have been established, the straight line is calculated. If the product vision area falls outside these bounds, vision area ratios shall be expanded or shifted to account for the appropriate frame/glass ratio.