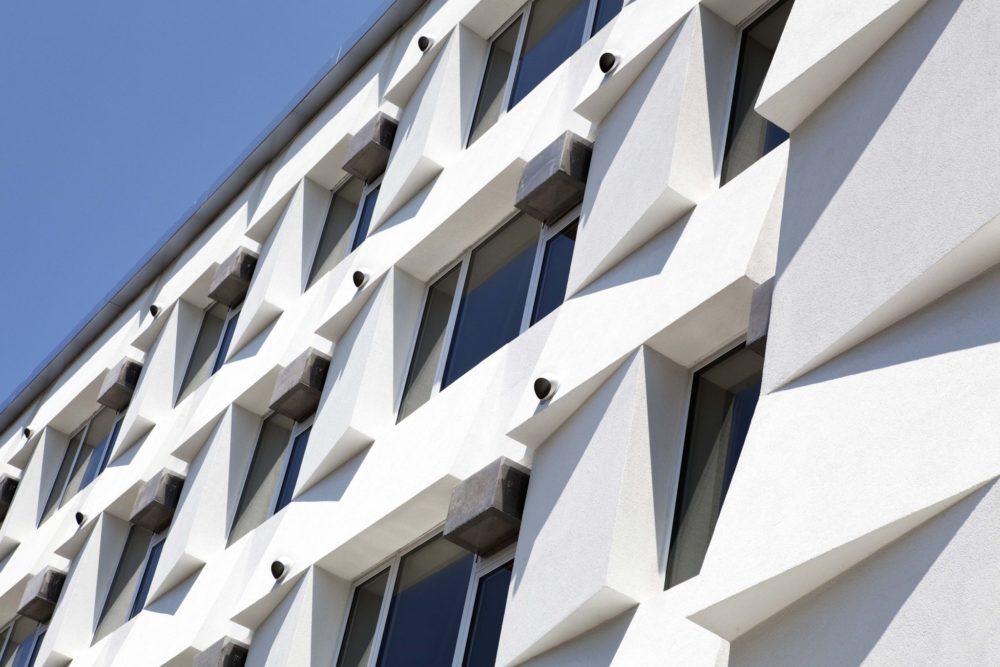 A study conducted by McKinsey & Company compares the effectiveness of implementing an energy strategy with the cost of undertaking that strategy. If a methodology is effective in reducing GHG emissions and saves money, it is an obvious place to start. In general terms, conserving or reducing energy use tends to be more cost-effective than developing new carbon-free sources. Specifically, insulating buildings, especially retrofits, ranks highly in the global greenhouse gas abatement cost curve. (The 2009 report, "Pathways to a Low-Carbon Economy, Version 2 of the Global Greenhouse Gas Abatement Cost Curve," in online at www.mckinsey.com/business-functions/sustainability-and-resource-productivity/our-insights/pathways-to-a-low-carbon-economy.)
There are some recent outstanding examples of using insulation creatively to improve performance
of buildings. In New York City, the Knickerbocker apartment building is a multi-family residential building that meets Passive House standards. It is distinctive for the sculptured wall designed
to both shade and reflect light into the units. This project is designed to approach net-zero energy consumption (Figure 7).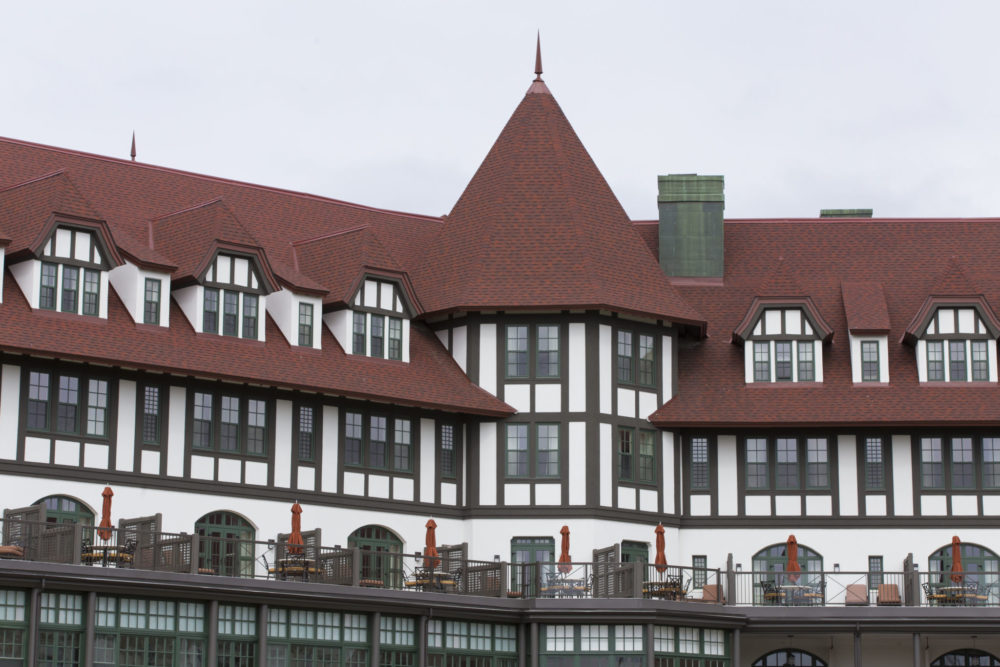 North of the border in New Brunswick, the iconic Algonquin Hotel used to close down every fall because it was uninsulated. In a recent retrofit, the exterior was completely wrapped in an airtight blanket assembly designed to look exactly like the original Tudor stucco design. The hotel now operates year-round (Figure 8).
There are many good reasons to improve the thermal efficiency of buildings. From a sound business perspective, the modest increase in capital cost has long-term benefits of reducing operational expenses. An effectively insulated building has more protection from rising energy costs. The U.S. Green Building Council's (USGBC's) Leadership in Energy and Environmental Design (LEED) program and other initiatives are producing ratings for buildings—having a building that carries a high performance rating is an excellent marketing tool for reaching energy-conscious clients. Finally, reducing greenhouse gas emissions is an international objective of the Paris Agreement.
As the nations of the world come together to save the planet, it is humbling for design/construction professionals to remember a significant part of this mission involves energy-efficient buildings, improved insulation, and the elimination of thermal bridging—all goals within our reach.
John Edgar is president of John R. S. Edgar Consulting Inc., and past chair of the Exterior Insulation and Finish Systems (EIFS) Council of Canada. He has held positions including technical manager, building science at Sto Corp., member of the Standing Committee on Environmental Separation (part 5) of the National Building Code of Canada (NBC), and chair of ULC S716 Task Group for EIFS. He can be reached at john@johnrsedgar.com.