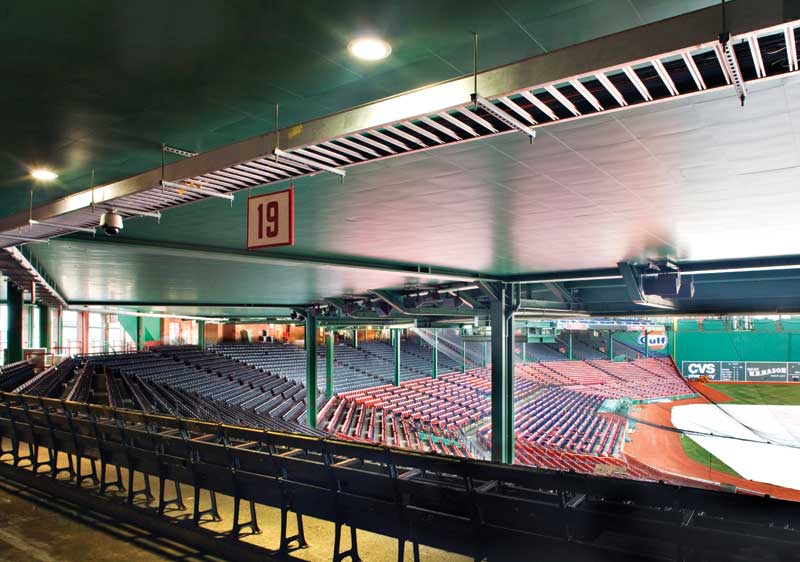 by Edward Williams
Exterior soffits perform essential functions for ventilating, shading, and directing water away from a building. Regardless of geography or climate, exterior soffits are subjected to positive and negative wind loads. to protect occupants and their surroundings from damage, building codes have revised provisions for wind speeds and risk categories.
Metal ceiling systems can meet the performance challenges of exterior soffits, as well as support buildings' aesthetic and sustainability goals. Constructed mostly of aluminum, these assemblies are durable and do not deteriorate or deform. Conventional materials in exterior soffits include:
gypsum board and plaster;
wood and plywood;
vinyl; and
exterior insulation and finish systems (EIFS).
Aluminum's durability has been proven in daily use and extreme conditions, from the Arctic to Gulf Coast. As it has the strength of steel at a third to half the weight, it lightens a structures' 'dead load' and makes shipping, handling, and installation easier.
Aluminum's physical properties allow metal ceiling panels to be formed into squares, linear planks, and other geometric shapes. Available in various styles, thicknesses, and finishes, the panels convey a unified appearance in both interior and exterior applications.
Metal panels may be installed as flat ceilings that carry the intended design from a building's interior lobby through to exterior soffits. This softens the transition from interior and exterior environments and presents a clean, unbroken look. Many designers appreciate this visual continuity, particularly in highly transparent buildings with large glass openings. For grand, curving entrances, the metal panels can be either field-fabricated at the jobsite or specified with factory-fabricated radius systems to create barrel-vaulted canopies.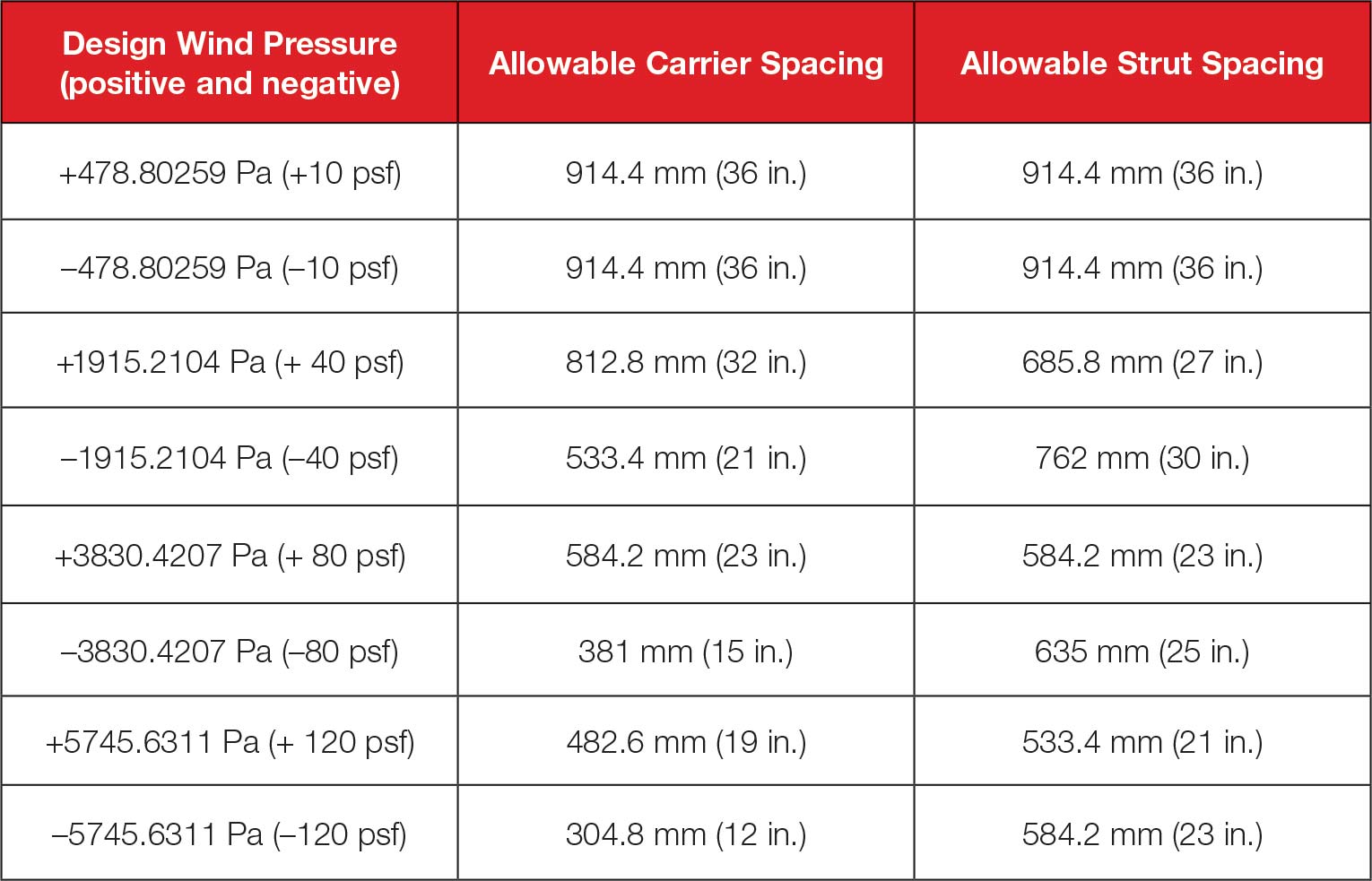 Proper installation, enduring performance
As a factory-fabricated system, exterior metal ceiling components are pre-engineered, pre-finished, and ready for installation. These systems do not require extra labor, time, or materials to frame, sheet, or paint the soffit onsite. There is no need to second-guess how the ceiling ties to the structure above it when the responsibility for engineering is defined in the specification. The ceiling can be engineered, fabricated, and verified to meet the performance requirements and simplify installation—from the spacing of supports to the screw placement.
Metal ceiling systems accommodate lighting, air-diffusers, audio accessories, and structural items that must pass through the soffit assembly. Once installed, the plenum remains accessible for future care and cleaning. With proper closures, exterior metal soffits are inhospitable environments for pests compared to organic materials which can attract ants, termites, wasps, and other insects. Aluminum is impermeable to air, water, light, and microorganisms. Metal ceiling systems neither accumulate moisture nor contain volatile organic compounds (VOCs) or substances supporting mold or microbial growth.