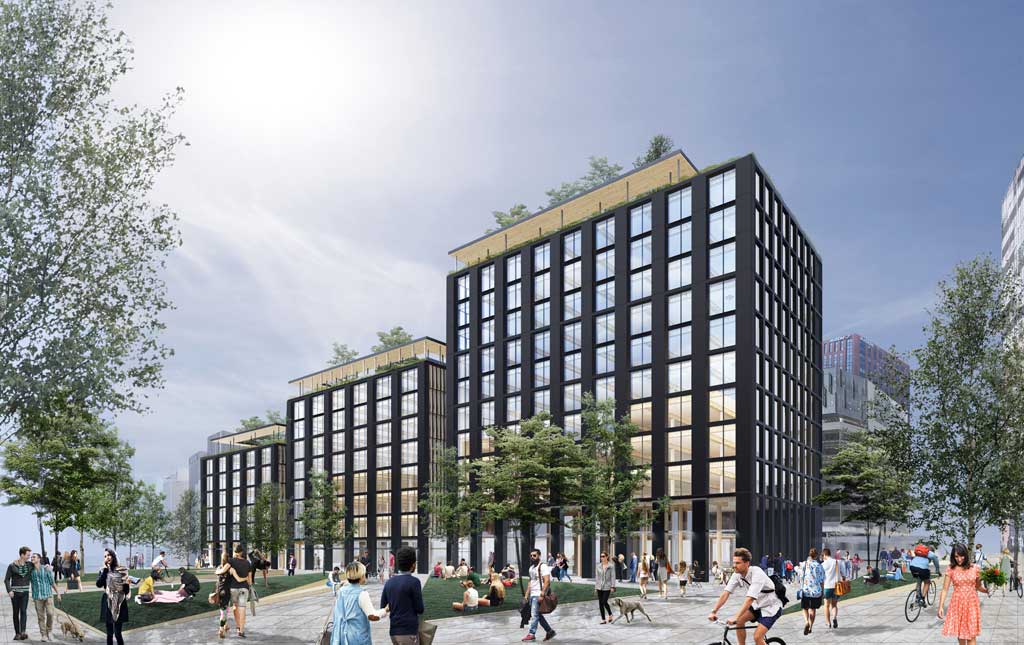 Real estate development firm Lotus Equity Group has announced plans to develop America's largest mass timber office building as part of the Riverfront Square redevelopment project in Newark, New Jersey. Designed by Michael Green Architecture (MGA), the first commercial building in the project will create up to 46,452 m2 (500,000 sf) of Class A office space, designed to enhance tenant wellness and environmental responsibility.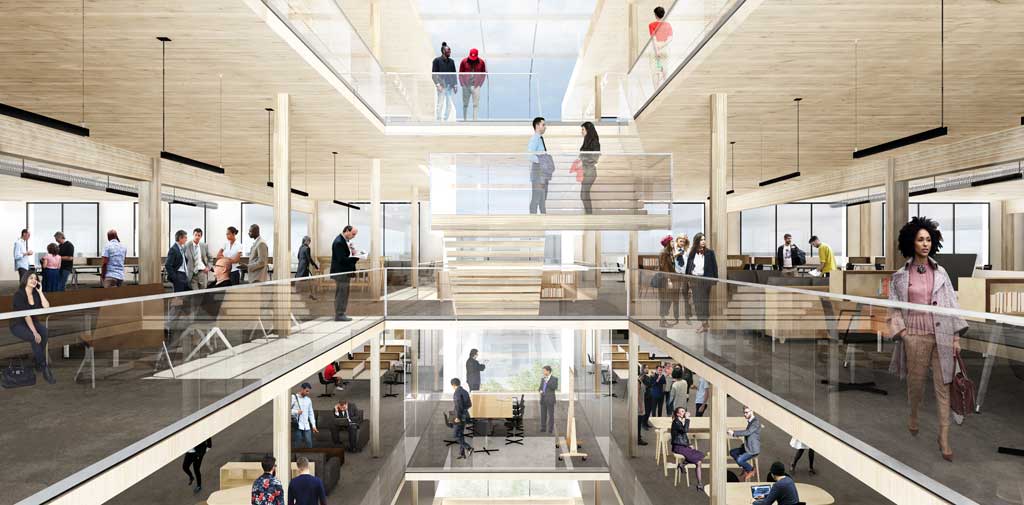 The 11-story building will anchor the 4.8-ha (11.8-acre) mixed-use project. In total, the site, located in the city's growing Broad Street corridor, is expected to include:
2000 residential units;
a dedicated arts and culture component;
9290 m2 (100,000 sf) of retail space;
a 17,187-m2 (185,000-sf) hotel with conference facilities; and
185,806 m2 (2 million sf) of office space.
"To build the nation's largest timber building in Newark speaks to the confidence and belief we have in the city and Riverfront Square as a world-class location that can compete with any great city around the world," said Ben Korman, CEO of Lotus. "The vision we share with Michael Green is to design the most environmentally sustainable office tower that enhances the health of tenants and the surrounding communities through efficient planning and green design."
In total, four architecture firms, including MGA, will lead the redevelopment of Riverfront Square: TEN Arquitectos, Practice for Architecture and Urbanism, and Minno & Wasko Architects and Planners. Firms were selected based on their demonstrated commitment to responsible community development, effectively combining architecture and design with urban sensibility.
To read more, click here.