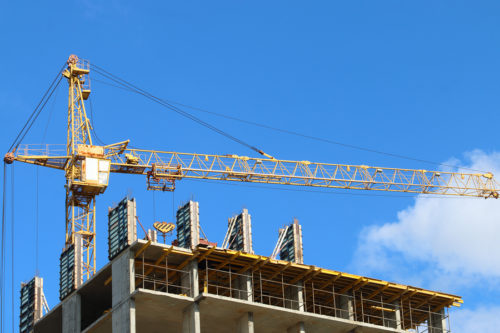 Dodge Data and Analytics released its 2018 Construction Outlook, which forecasts next year's total U.S. construction starts will rise three percent to reach $765 billion.
"The U.S. construction industry has moved into a mature stage of expansion," says Robert Murray, Dodge's chief economist. "An important question entering 2017 was whether the construction industry had the potential for further expansion."
Murray explains that while this projection is a deceleration from previous years (the numbers ranged 11 to 13 percent/annually from 2012 to 2015 before dropping to five percent in 2016), growth is still predicted.
"Several project types, including multifamily housing and hotels, have pulled back from their 2016 levels," he says, "but the current year has seen continued growth by single-family housing, office buildings, and warehouses."
Office construction should continue to see further growth next year, thanks in part to development efforts in downtown markets. Commercial building is expected to increase two percent following a three percent gain last year. This is continued deceleration following a 21 percent rise in 2016.
Institutional buildings will rise three percent, maintaining an increase after this year's 14 percent jump.
"The institutional segment of nonresidential building has been quite strong," Murray says, "led especially by transportation terminal projects in combination with gains for schools and healthcare facilities."
Following a 27 percent surge, manufacturing plant construction is expected to recede one percent in dollar terms. However, next year should see moderate growth for plants in terms of square footage.
Electric utilities and gas plants will continue to fall, with an expected 13 percent drop.
Public works construction will rise three percent, an increase from last year's one percent growth, with environmental categories reflecting reconstruction efforts following Hurricanes Harvey and Irma.
Post-hurricane rebuilding efforts will also affect single-family housing. These project types are expected to go up nine percent in dollars in 2018, with the increase also accredited to moderate job growth expected in the United States next year.
"By major sector, gains are predicted for residential buildings, up four percent; and nonresidential buildings, up two percent; while non-building construction stabilizes after two years of decline," Murray says.
The 2018 Dodge Construction Outlook was presented at the 79th annual Outlook Executive Conference in Chicago. Copies of the full report can be ordered here.