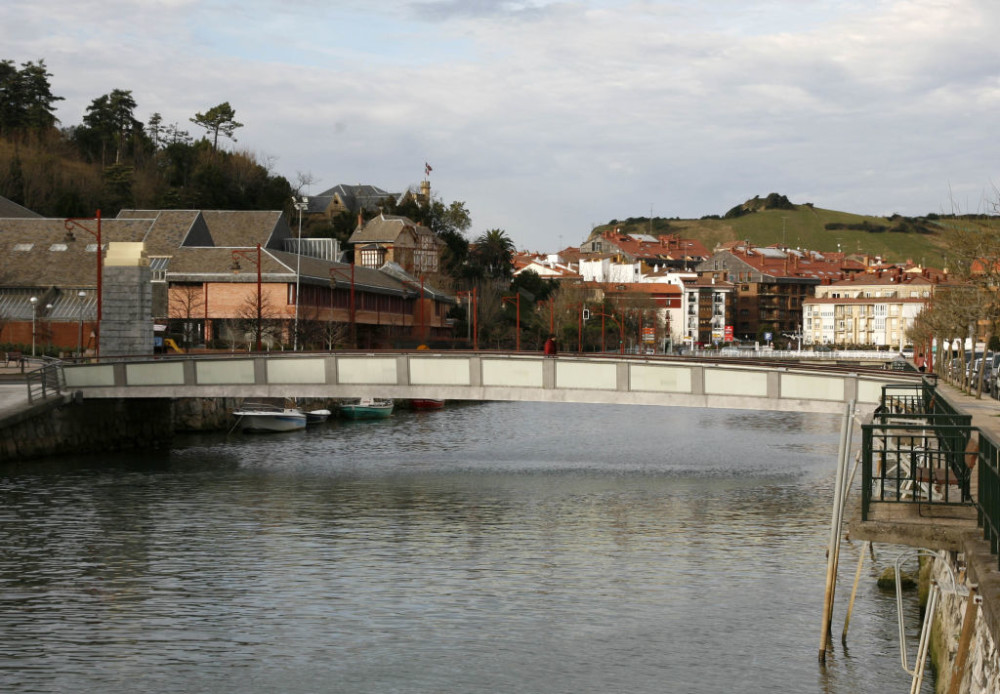 by Catherine Houska, CSI

In the May 2015 issue of The Construction Specifier, Catherine Houska, CSI, discussed how duplex stainless steels are being specified for numerous structural applications. This complementary web piece looks at a few additional projects from around the world that make use of this versatile material's attributes.
Composite footbridges
Exceptionally lightweight smaller footbridges using high-strength duplex stainless steel structural frame sections to support fiberglass panel decks and side panels were pioneered by the engineering design firm Pedelta. They are light enough to be easily lifted in place by cranes.
The small Basque city of Zumaia is located on the Bay of Biscay in Spain. Rivers slice through this small city, so a footbridge to improve accessibility was a crucial part of an urban development program. The bridge, pictured above, had to be able to withstand Zumaia's maritime climate, achieve the desired 120-year service life, and be lightweight. Completed in November 2008, the bridge design combines duplex 2205 stainless steel and fiberglass. Substantial steel section thickness and weight reduction was obtained relative to traditional materials.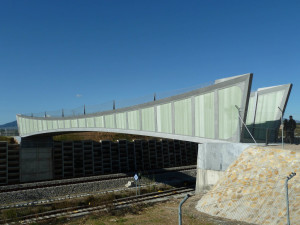 A more recent Spanish bridge in Vilafant (at left) provides a pedestrian crossing over high-speed and traditional rail tracks. It was lifted into place by crane in 2011 without disturbing rail service. Since the location was coastal, but not immediately adjoining salt water, UNS S32101 was specified.
Pedestrian arch bridges
The 2006 Celtic Gateway footbridge is a dramatic structure linking the center of the Welsh town of Holyhead with the inner harbor's ferry terminal and railway station. Two tubular load-bearing arches are the dominant visual feature. All the structural components are duplex 2304 stainless steel.
Another example is the San Fruitos Bridge (2009) in Spain (below), which crosses a highway to connect residential and a commercial areas.