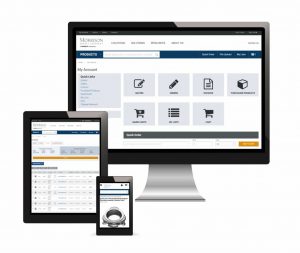 by Darren Taylor
More than half of today's construction industry suppliers are slowly investing in e-commerce solutions, revolutionizing the way architects and specifiers interact with homeowners and project managers. The shift to this new technology will help design professionals offer better and faster service.
E-commerce involves more than just creating a shopping cart, though. It is a complete digital transformation. Customers demand instant, up-to-date, and complete information as they review buying decisions.
Ultimately, the right online solution can enhance industry relationships, but it involves the relentless pursuit of the exact mix of data, technology, training, and support. In the end, it preserves the old-school relationships one has developed, adds a new-school solution for customers, and becomes a tool for everyone in the transaction to get their jobs done faster.
A history of relationships
The construction industry has historically been a relationship business. Architects and specifiers do not just do research or place orders for customers and vendors. Face-to-face transactions are key.
What happens when digital tools and 24/7 data are introduced? Can one preserve these relationships without losing the personal touch? Business-to-business (B2B) e-commerce processes are substantially more complex than, say, someone voice-ordering a basic household staple, and B2B transactions often involve multiple people.
One can maintain the personal touch, however, by using the right online solutions to quickly serve each customer.
What customers want
Customer needs differ across the construction industry, so regularly gaining their input is critical. They expect online services will help research product information, request and check quotes, review local inventory and price in real time, and place orders quickly for scheduled delivery.
It is equally critical to gain input from every level of the supplier organization when implementing an e-commerce solution. This includes inside and outside sales teams, operations, accounts payable, and other internal stakeholders. All these parties must be involved in discussions around the development of the solution. After it has launched, they must be involved with the communication and training for customers. It becomes part of everyday business, not just a one-time project.
Online solutions must be developed side-by-side with customers, and employees must buy-in and be trained.
Training and data becomes an indispensable part of everyday lives. Training should also be mandatory for sales and branch staff on the supplier side, ensuring the face-to-face support can be seamless and add value.
All users should know the types of support offered and that support tickets are addressed quickly and completely.
Meeting customer needs
E-commerce helps architects and specifiers in myriad ways.
Research multiple manufacturers at once
A robust online solution can provide access to all the information one needs to research products in one place. E-commerce sites can serve as a manufacturer's marketing tool, salesperson, and cashier, helping the potential client research and make purchase decisions quickly.
Quickly turn dreams into reality
Architects and specifiers translate the inspiration of the homeowner into specific designs, and, eventually, products. Having 24/7 access to product information helps them to quickly respond to customers' requests.
Homeowners and project managers must also evaluate different scenarios based on their budgets. With 24/7 access to current pricing, architects and specifiers can easily research these scenarios, quickly comparing all options online simultaneously.
Substitute products
Access to real-time inventory helps project managers and homeowners replace special orders when necessary by perhaps allowing them to use what is already available.
Change plans
Unfortunately, e-commerce cannot stop customers from changing products or plans. E-commerce can help architects and specifiers quickly adjust, incorporating new ideas from the homeowner or designer while the project pushes forward.
The right solutions
Architects and specifiers can expect the following solutions in a world-class e-commerce platform:
Self-service support functions, such as viewing and paying invoices, can now be done online, much more quickly, at the user's convenience.
The solution should be accessible anywhere: on a desktop computer, in an office, or on a jobsite through a mobile phone. It should include technical documents, catalogs, component and accessory information, as well as substitute items and recommendations.
A robust digital platform should enhance the customer experience with top-tier e-commerce, search, marketing automation, analytics, and data platforms. This gives customers the 24/7 access they need, increasing the ability to make complex online transactions that vary by a customer's needs. It also creates the customer value that goes beyond the online shopping cart.
The future
Online solutions offer opportunities to redesign digital processes, clarify new business practices, and benefit from greater efficiencies. However, in the rush to offer e-commerce solutions, we must remember the importance of the long-standing relationship nature of the construction business and ensure any solution supports full integration of the old and the new. The shift to this new technology will help architects and specifiers offer better, faster service, while maintaining an unmatched level of personal support for customers.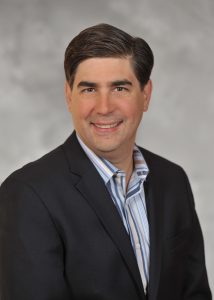 Darren Taylor is CMO for Morsco, a distributor of commercial and residential plumbing, waterworks, and HVAC. Taylor previously served as director of e-commerce, strategy, and integration at W.W. Grainger, spearheading the company's digital strategy and execution. Taylor also serves as an adjunct professor in Northwestern University's Masters of Information Technology Program. He can be reached at ddtaylor@morsco.com.