ECOX signs term sheet with Spruce Construction
by brittney_cutler | August 27, 2021 2:00 pm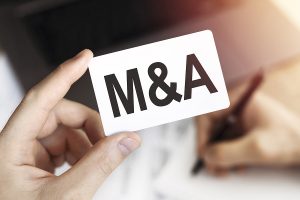 California-based Eco Innovation Group (ECOX), specializing in environmental technologies, signed a non-binding term sheet with Alberta corporation Spruce Construction Inc..
ECOX and Spruce Construction's shareholder, Timothy Boetzkes, have agreed to form a new Canada corporation named Spruce Engineering and Construction to deploy those assets in Canada, consisting of vehicles and equipment for the construction industry.
Under the term sheet, ECOX will own 85 percent of Spruce Engineering and Construction. The Spruce Construction shareholder will own 10 percent, and Patrick Laurie, interim CEO of the company's Canadian green technology development subsidiary, will own five percent.
"The acquisition of construction assets in Canada is a concrete step towards generating revenue from the installation of our sustainable energy technology in Canadian homes and businesses," said Julia Otey-Raudes, president and CEO of Eco Innovation Group.
ECOX also announced Laurie will serve on the board of directors of Spruce Engineering and Construction alongside Otey-Raudes and Boetzkes.
Under the term sheet, ECOX will pay Boetzkes one million shares of the company's restricted common stock for substantially all Spruce Construction assets, with an intended closing date of Aug. 15.
The new entity will assume approximately C$60,000 in debt from the predecessor.
Endnotes:
[Image]: https://www.constructionspecifier.com/wp-content/uploads/2021/08/MA_ECOIG.jpg
Source URL: https://www.constructionspecifier.com/ecox-signs-term-sheet-with-construction-company/
---