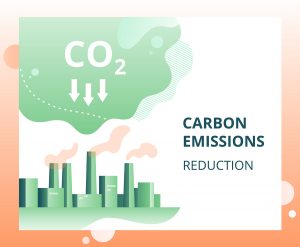 The Embodied Carbon in Construction Calculator (EC3) tool was launched in public beta version at the recently concluded Greenbuild conference, giving the building industry a means to take action on an area of growing concern: embodied carbon emissions of building materials.
This free, open-access tool, based on the industry's first database of digitized environmental product declarations (EPDs), allows architects, engineers, owners, construction companies, building material suppliers, and policymakers to evaluate and reduce embodied carbon emissions from construction materials.
"It is critical owners, designers, engineers, contractors, and policymakers turn their attention to building materials and seek information that will pave the way to reduce embodied carbon," said Kate Simonen, director of the Carbon Leadership Forum and professor in the College of Built Environments at the University of Washington. "Recognizing this imperative, the Carbon Leadership Forum and nearly 50 industry leaders came together to offer their expertise, committed to a tool that was free to use and part of a growing open-access embodied carbon data ecosystem."
The EC3 tool is the first free tool that allows for supply chain specific analysis of embodied carbon data, utilizing the first searchable and sortable database of all United States and Canadian EPDs for concrete, steel, wood, glass, aluminum, insulation, gypsum, carpet, and ceiling tiles.
By enabling simple visualization of a project's potential and realized embodied carbon impacts, along with the ability to see baselines and set reduction targets, users can accelerate the industry's efforts to address the problem of embodied carbon on a global scale.
Powered by data, EC3 can be implemented in both the design and procurement phases of a construction project to look at a project's overall embodied carbon emissions and potential savings, as well as sort and evaluate material manufacturers' embodied carbon emissions in each category, enabling the specification and procurement of the lowest-carbon options.
Owners, green building certification systems, and policymakers can asses supply chain data to create EPD requirements, and set embodied carbon limits and reductions, at the construction material and project scale.
Tech companies Skanska USA and C Change Labs conceived the solution, and initial development was jointly funded by Skanska and Microsoft, who determined that an open platform would provide maximum impact for the industry and society at large. To accelerate development of this solution, the Carbon Leadership Forum incubated the project with strong leadership and additional financial support from Autodesk, Interface, the MKA Foundation, and the Charles Pankow Foundation, lead sponsor and grant manager.