Affordable, secure, user-friendly, and mobile
New CDIM tools offer the AEC industry a cost-effective technological solution for document management. Storing, sharing, and exchanging construction project information over the Cloud is safe and secure as these tools have built-in security measures. For example, some have multi-layered password options. This offers easy and robust permission level for document sharing. CDIM solutions are intuitive and easy to use, so they can be quickly deployed and used by project teams whether they are in the office or in the field.
As the U.S. construction industry continues to build momentum, these mobile-enabled tools are key in maintaining work efficiency and productivity as projects expand and teams grow in size. Mobile availability is just as critical. Some CDIM tools support viewing and annotating more than 100 document file types, which can be accessed by tablets and mobile devices that are small and light enough to carry in a tool bag. . An architect working from a desktop computer in his or her home office might collaborate with a general contractor working from a laptop in a construction site trailer. An engineer working from company headquarters on a tablet might share new documents with a project leader surveying in the field with only a smartphone handy.
The anytime-anywhere-any-device availability of CDIM tools is especially valuable in remote locations where construction is seeing its biggest gains.As long as an Internet connection remains available, teams can collaborate on any project document in real-time—even if some team members are at a construction site outside Coeur d'Alene, Idaho, while the rest sit in a high-rise boardroom in Chicago, Illinois. Sparsely populated states like Idaho and New Mexico have seen some of the country's most significant growth.
Conclusion
The American construction industry must seize opportunities to enhance productivity from every participant in a growing employment environment, including the training and indoctrination of new hires as they work next to their more experienced peers.
Since document management plays such a large role in enhancing or reducing productivity in construction projects, cloud-based CDIM solutions that can streamline project efficiency are a welcome addition to the tools and technology that are improving the way construction is managed around the country.
The construction industry in the U.S. is poised for success. Companies will increase its technology adoption using cloud and mobile applications further enhancing construction management, bidding, field reporting, equipment tracking processes, and safety inspections. Accordingly, the degree of success in the construction industry is likely to be directly commensurate with the adoption of such new and relevant technology tools.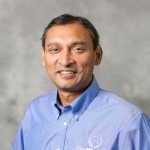 Dilantha ("Dilo") Wijesuriya has more than 23 years of experience working with strategic development solutions.He is now Chief Operating Officer of ARC Document Solutions (NYSE:ARC). He is responsible for the company's day-to-day operations and the implementation of its strategic objectives in the U.S. and abroad. Mr. Wijesuriya began his career with ARC in 1991, and has been instrumental in the development and transformation of the company's digital document management solutions. He can be reached via email at dilo.wijesuriya@e-arc.com