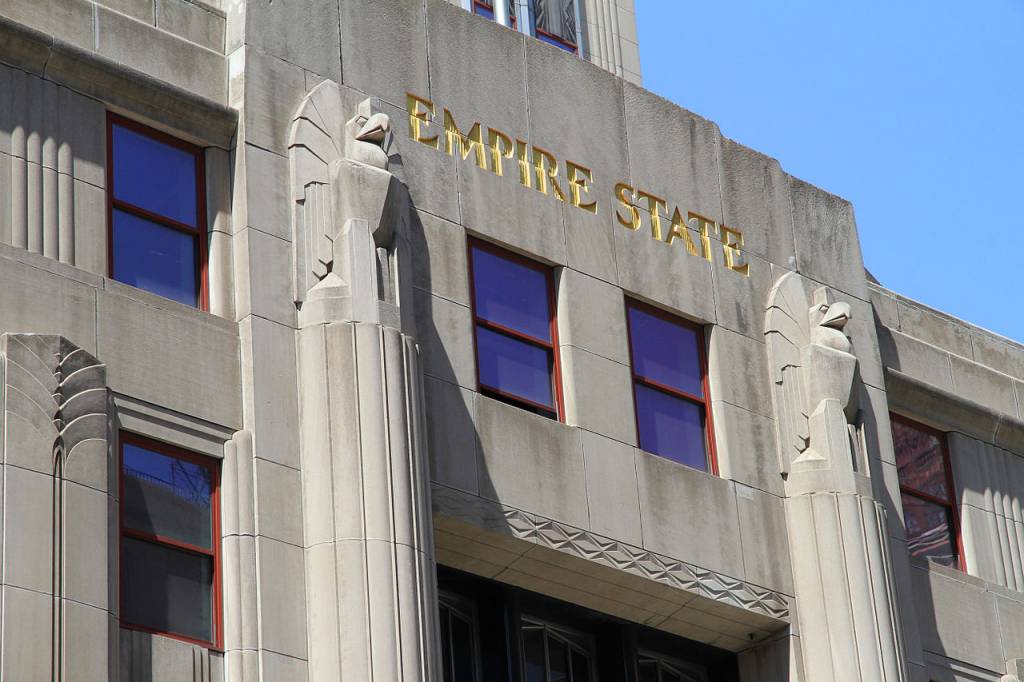 The Empire State Building (ESB) has unveiled the first phase of its fully reimagined Observatory, the new entrance at 20 West 34th Street.  
The new access provides visitors to ESB's world-famous Observatories with a larger entrance solely for Observatory guests–repositioning 4.2 million visitors from ESB's Fifth Avenue entrance, and improving the experience for tenants. It also includes digital hosts; electronic, self-service ticket kiosks; a new lighting ceremony installation; and a grand staircase, which splits around a two-story architectural model of ESB.  
The team responsible for putting it together are Thinc Design, Beneville Studios, Ideo, Squint / Opera, JLL, Intersection, Diversified, Skanska, Kubik Maltbie, Thornton Tomasetti, The Lighting Practice, Corgan and Syska Hennessy Group.
"We have a high level of confidence that our work will increase customer satisfaction immensely and drive bottom-line performance,"  said Anthony E. Malkin, chairman and CEO of Empire State Realty Trust. "We have already transformed the Empire State Building into the urban campus within a building, one of the most modern and energy-efficient buildings in the world."
The adjustment is the first phase of the decade-long Empire State ReBuilding project, set to be complete by the end of 2019.