Ensuring success in design discussions: Part two
by Carly Midgley | May 23, 2017 1:36 pm
by Howard Jancy, CSI, CDT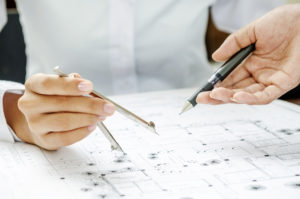 Timing the office visit, telephone call, or e-mail to an architectural firm according to a project's development stage is crucial, but providing the most relevant information for the stage and design professional involved is equally important. The schematic design and design development phases generally require the most detailed information from the contractor and its suppliers or manufacturers. While members of the project design team may have overlapping needs and involvement during project delivery, a basic understanding of their roles and responsibilities is critical.
This article, the last in a two-part series[2], outlines the best approach to an effective discussion with an architectural firm.
Project manager
The project manager is involved at all stages. He or she requires information on general cost estimates and product information, project references of similar scope or difficulty, and scheduling impacts.
Project architect
Project architects take part in the design development and construction documents stages, and require knowledge about refined cost estimates, project references, specific products' or manufacturers' information, and scheduling impacts.
Project designer
Involved at the design development and construction documents phases, the project designer requires color charts, a pattern selection guide, cast samples, color chips, and installed costs.
Specifier or independent specification consultant
Specifiers take part at the construction documents stage and sometimes also contribute to design development, requiring product technical data, guide specifications, and installation requirements.
As a project's development progresses, the informational requirements of the design team members become more differentiated and precise. For example, the project designer tends to need comprehensive aesthetic information, while the specifier often requires more detailed technical information. When meeting with the design team, it is important to ask questions and take notes.
A contractor can:
offer multiple relevant options by asking what the budget is;
create solutions and establish realistic expectations for a product's performance, aesthetics, and maintenance by asking what the design professional and project owner's requirements, experience, and expectations are; and
discuss sustainable advantages of product offerings, related installation technologies, and materials by asking whether the project will be certified under the Leadership in Energy and Environmental Design (LEED) program.
The specifier's influence on product selection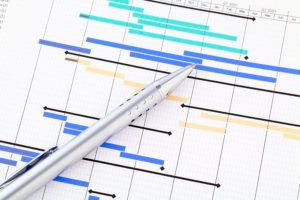 Conversations with the project designer during design development are about product options and recommendations. Generally, these recommendations are based on experience with a particular manufacturer or system. This is quite typical, and is an acceptable way of incorporating products into a project's documentation. The specifier will usually draft the construction documents (i.e. specifications) based on the project designer's selections. However, if she or he does not know the product or manufacturer selected by the project designer, a more-familiar system that has produced successful outcomes on previous projects may be substituted.
This means no matter how well a contractor has educated and impressed other members of the design team, without an understanding of the specification process in an architect's office or meeting with the specifier before that process begins, his or her earlier efforts may be diminished. This is even more critical if a design firm is using outside or independent specification consultants, who often rely on in-office master specifications to expedite documentation production, since they produce specifications for several projects and clients.
Product discussions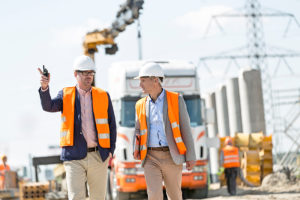 As the contractor evolves into a consultant's role, knowing one's product—as well as its competitors—is important. Contractors' ability and willingness to discuss the qualities of their products compared to alternate or even competitive systems will be appreciated by the architect and specifier, since most project specifications require a minimum of three brand names (or contain non-proprietary phrases such as 'or equal').
When discussing one's own product versus competitive materials, it is important to do so within the context of use and application, features, and benefits, or—better still—by addressing solutions for the challenges or problems voiced by the designer, not by badmouthing the competition. Negative selling should never be used to promote one's talents or products. The more informed an architect or specifier is about product options, the more likely he or she will write a clear, correct, concise, and complete specification. Sharing knowledge and experience with project designers supports the creation of unambiguous construction documents, which improves the project bidding and installation process, makes the architect look good, and elevates the contractor's stature in the eyes of the architect.
Accelerating the process
For those involved in architectural consulting or marketing (i.e. promoting products and expertise to design professionals), this author feels a membership in CSI is invaluable. The group comprises architects, specification writers, product reps, contractors, and owners. Varying by local chapter, there are numerous opportunities to interact with these members, including monthly meetings, regional product shows, and technical, educational, and social events. Being visible at these types of gatherings often makes it easier to secure an appointment with an architect, since he or she already knows the contractor. CSI also offers the Construction Document Technology (CDT) certificate, which provides comprehensive knowledge about the preparation and management of construction documents. Specifiers recognize this credential, which, again, facilitates meetings and discussions with the design team for a project.
Architectural marketing
Deriving benefits from architectural consulting takes time. It is a form of marketing, with success depending on three elements:
timing;
receptive audiences; and
relevant, stage-specific messages.
Conducting architectural calls in accordance with these three marketing elements provides a framework for successfully bidding and securing more projects, as well as for establishing credentials as a reputable and reliable design consultant.
Howard Jancy, CSI, CDT, is a commercial architectural services representative for Custom Building Products. He has 30 years of experience with tile, stone, and concrete flooring, as well as paving design, installation, and remediation. Jancy's responsibilities include specification writing and review, technical service, and continuing education. He has written articles for numerous industry publications, including Landscape Contractor National, the Journal of Architectural Coatings, and The Construction Specifier. Jancy has also been a presenter at World of Concrete (WOC), as well as various CSI chapter programs throughout the Midwest, and is a member of the CSI Chicago Chapter. He can be reached via e-mail at hjancy@cbpmail.net.
Endnotes:
[Image]: https://www.constructionspecifier.com/wp-content/uploads/2017/05/bigstock-Discussing-blueprint-87920918-1.jpg
two-part series: https://www.constructionspecifier.com/how-early-project-involvement-can-benefit-contractors-part-one/
[Image]: https://www.constructionspecifier.com/wp-content/uploads/2017/05/bigstock-Project-management-60905579.jpg
[Image]: https://www.constructionspecifier.com/wp-content/uploads/2017/05/bigstock-Supervisors-discussing-at-cons-176779243.jpg
Source URL: https://www.constructionspecifier.com/ensuring-success-in-design-discussions-part-two/
---