Exploring similar practices among architecture/engineering firms
August 28, 2017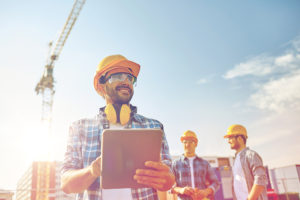 Two recently released surveys give an overview of business and human resources (HR) practices within architecture, engineering, planning, and environmental consulting firms. Focusing on operating expenses and on HR policies and procedures, respectively, the two reports offer insight on business conditions in the design and construction industry. According to the surveys, while operating expense spending tends to vary according to firms' profitability and disciplinary focus, HR policies tend to fall within clear majorities.
"2017 Operating Expenses Survey" explores how firms within the industry prioritize costs. Its results indicated firms exhibiting average growth allocate spending differently than those growing quickly—for instance, high-profit firms tend to strategically spend money in crucial business areas. It was also noted firms' profit margins and ability to retain employees seemed to correlate with spending on employee retention programs.
It was also found nearly 30 percent of the average firm's net service revenue goes to needs such as HR, marketing, information technology (IT), insurance, and bonus plans. Differences were noted for multidisciplinary firms, which tended to spend two to five percent less on rent/utilities, HR, and IT than others, but more on bonuses and insurance.
The latter report, "2017 Policies, Procedures, and Benefits Survey of Architecture, Engineering, Planning, and Environmental Consulting Firms," delves into the role of firms' HR directors, examining related policies, spending, and compensation. This includes parental leave, time off, personal development, insurance, and staff background.
Based on the results of the survey, most HR directors in the architecture and engineering consulting industry are experienced, having been in the industry for approximately 18 years, and participate in annual planning processes. Only 20 percent, however, are reported to have a master's degree. The average HR director also earns a base salary of $128,500, and most firms further reported paying their directors a bonus of approximately five percent of his or her salary in 2016. Nearly half the respondents (42 percent) stated they lack a dedicated HR department, meaning their HR directors also fulfill other roles.
Insurance and other compensation was also discussed in this survey, with the majority of firms reporting they cover 70 to 80 percent of individual insurance premiums and 50 to 80 percent of family premiums. Most also encourage continued education, with 68 percent reimbursing employees for tuition and similar fees on course completion, and all cover meeting fees and annual dues.
Both surveys are available through Zweig Group[2], the organization that conducted them.
Endnotes:
[Image]: https://www.constructionspecifier.com/wp-content/uploads/2017/08/bigstock-business-building-industry-168851969.jpg
Zweig Group: https://zweiggroup.com/
Source URL: https://www.constructionspecifier.com/exploring-similar-practices-among-architectureengineering-firms/
---