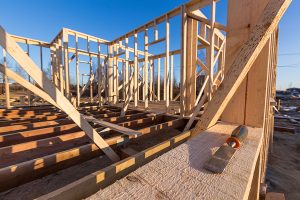 A federal court judge in Fort Lauderdale, Florida, recently entered a permanent injunction ordering the revocation of all PS 1 certificates issued by PFS-TECO to more than a dozen Brazilian mills producing structural plywood for the U.S. market.
The lawsuit alleged false advertising, loss of revenue, and negligence related to the structural plywood failing to meet U.S. standards, therefore deeming it unsafe. The decision forces wholesalers and retailers to immediately consider these products off-grade and either obliterate the PS 1 stamp on the plywood before resale or destroy all panels in their inventory.
Building codes require structural grade plywood panels incorporated into roofs, floors, and walls of residential and commercial buildings in the U.S. are PS 1 certified for structural integrity. Although the Brazilian plywood was stamped PS 1 by PFS-TECO, it experienced massive failure rates during testing by the American Plywood Association and other testing laboratories.
"At this stage, a permanent injunction has been issued against a long-time certifier of Brazilian PS 1 plywood due to the clear inadequacy of its quality assurance system in that country," says Michael Haglund, counsel representing the U.S. Structural Plywood Integrity Coalition.
The coalition includes nine family-owned U.S. plywood manufacturers alleging PFS-TECO falsely certified that plywood imported from Brazil met U.S. structural integrity requirements.
In 2021 alone, Brazilian plywood accounted for 11 percent of all U.S. supply, with nearly (1.2 billion sf) sold. While much of it went into new construction, it was also used to help rebuild homes and buildings in Florida and Puerto Rico following Hurricane Maria, due to its cheaper price. Haglund notes the use of substandard materials in construction is concerning anytime, but especially when considering the possible risks to building integrity during a future hurricane and in light of Miami's Surfside condominium collapse.