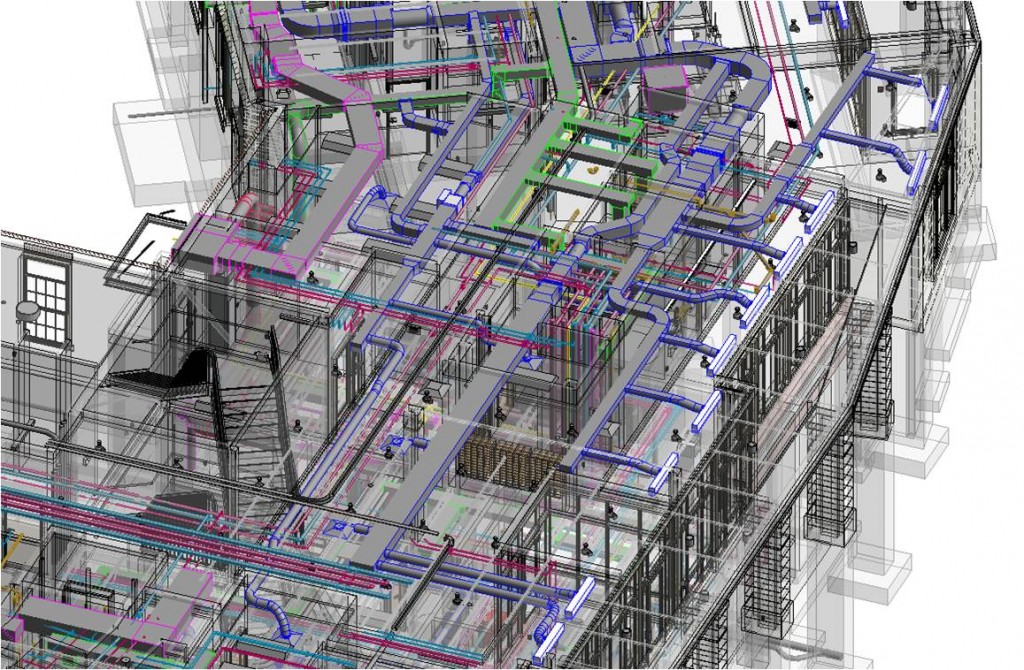 The design/construction industry is in the early stages of a revolution centered around a concept known as building information modeling (BIM). From early concept, programming, and document production to construction management and facility operation, BIM is a steadily growing delivery tool.
In the past, BIM has been considered a tool primarily for architects. However, other parties in the design/construction industry have recently discovered it can be used very effectively across the entire building lifecycle spectrum. Not only architects, but also engineers, specifiers, and contractors are using BIM to reduce conflicts and errors in the design process, and increase the communication between all parties. As BIM is being more widely adopted in the United States, there are four ways design/construction professionals and building product manufacturers can get the most out of BIM content.
1. Make it usable for every party involved.
Making content too complex defeats BIM's purpose. Further, it confuses the project team and increases the file size, reducing efficiency throughout the design/construction process, and ultimately affecting facility management.
By concentrating on gearing the model toward its final use, the process will be more seamless from beginning to end. Nice renderings are impressive, but the information about the building and its lifecycle is one of the major advantages for all parties involved in design and construction.
It is a common misconception everything in BIM needs to be modeled in three dimensions. One should give careful thought to a mix of both 3-D and 2-D detail components. Modeling it all in 3-D greatly increases both the time to create the components and the project file size. A good general rule is when a component does not have an impact on space or design, it probably does not need to be in three dimensions.
2. Put the 'I' in BIM.
It is important to make the content rich with information without overloading the file size. This, however, is a fine line—you need to be careful not to overload a model with too much information or too many options. The goal is to keep it simple to accommodate the engineers and construction team working on the project.
This means if you are a manufacturer and your product is used in a door or mechanical/electrical/plumbing (MEP) schedule, parameters should be added for industry standard information. If the model is to be used for generating shop drawings or will be employed in other modeling programs, then the files must conform to all file types.
Unnecessary information must be weeded out from the useful data in BIM. Defining the project's end goal up-front helps guide decision-making about the proper level of information to build into the model. Goals can range from issuing a coordinated set of paper construction documents to a model intended to aid the contractor and ultimately be used in facility maintenance.
For instance, if the project goal is to have BIM that is useful in producing a coordinated set of construction documents to be issued as a paper set, it is not worth the time or effort to build detailed models with exhaustive parametric information. Keeping only necessary information as part of the model makes it easier to keep the project coordinated between users and easily updated.
3. Build your information into the type parameters.
The kind of information stored in a type parameter is key to successful BIM content. It is important to have a clear idea of what you want each type parameter to include before starting a project.
If you are a manufacturer building your own content, you should, at a minimum, add your website into the type parameters in the model family. One should also consider adding links to local representatives or technical documents in the model.
Building these sorts of type parameters at the beginning of the project assists with efficiency throughout the entire process. Providing links within the model to other useful documents assists in giving clear information to targeted end-users. By offering links to information (e.g. typical details, specifications, installation instructions, and calculations), you will not only aid the architect and engineers during design, but you will also give manufacturers and vendors a leg up on the competition.
4. Syndicate manufacturer-specific information on multiple websites.
Like any marketing strategy, it is critical to get the information out there and ensure it reaches the relevant target audience. It is important to play inside the guidelines and always ask the company creating your content if they will limit where you can post your models. Starting small allows learning from feedback before delving into other product lines and websites.
Adding building information modeling content to the manufacturer's site and those of industry leaders and industry-specific sites is important. However, if you plan to post your content on third-party sites, you must be aware many have review processes and standards.
Conclusion
As BIM becomes more mainstream, management of the time and resources required to create content will become critical in the architectural/engineering/construction (A/E/C) industry. Thinking about the result before getting started and being smart about how to create content saves time and money in the long run. Whether you are an architect creating library content for in-house use on projects or an owner trying to figure out how to integrate BIM into facility maintenance data, having a plan in place is sensible. Good content can run the gamut from simple to highly complex, depending on the intended end use.
Over the last decade, the industry has been working toward a standard for BIM to be used across the entire building lifecycle. These standards continue to evolve as information modeling is implemented on a wider service spectrum. Smart architects, owners, and contractors should be up to date on the current standards with an eye to future uses of BIM in their respective industries.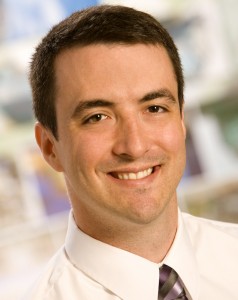 Zachary E. Zettler, AIA, LEED AP, has more than a decade of design experience on various building types including municipal, federal, public safety, housing, commercial, and retail. With CR architecture + design, he oversees production of building information modeling (BIM) content for building owners and manufacturers/vendors. Zettler is a Revit Architecture Certified Associate and a Leadership in Energy and Environmental Design (LEED) BD+C Accredited Professional (AP); (NCARB)-certified, he is registered in Ohio and Kentucky. A graduate of the University of Cincinnati College of Design, Architecture, Art and Planning, Zettler has written articles in various industry publications and has given lectures at national design conferences on various issues, trends, and case studies. He can be reached at z.zettler@cr-architects.com.