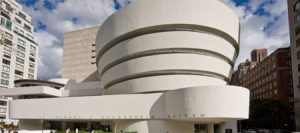 Eight major works by Frank Lloyd Wright has been nominated to the United Nations Educational, Scientific, and Cultural Organization's (UNESCO's) World Heritage List. The collection represents the first modern architecture nomination from the United States.
The architecture spanning 50 years of Wright's career includes:
Wright is considered to be one of the greatest American architects of the 20th century. The National Park Service submitted the nomination in November 2018, and it will be reviewed at the 2019 session of the World Heritage Committee in early July. The Frank Lloyd Wright Building Conservancy, a private nonprofit organization based in Chicago, Illinois, has coordinated the nomination.
Nominations are submitted by the U.S. Department of the Interior (DOI) to the World Heritage Committee, an independent body operating under the umbrella of UNESCO.