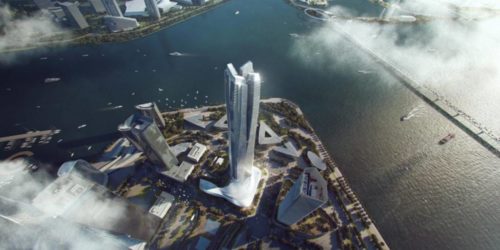 The American Architecture Prize (AAP) has announced its 2017 winners, recognizing innovative and creative projects from around the world.
Three firms were recognized with top honors in the design categories of architectural, interior, and landscape. Aedas received the prize for Architectural Design of the Year for the Hengqin International Finance Center in Zhuhai, China. Neri&Hu Design and Research Office took Interior Design of the Year for The Attic–Flamingo Shanghai Office, also in China. Landscape Design of the Year went to PWP Landscape Architecture for its waterfront park design of Australia's Barangaroo Reserve.
The AAP jury selected this year's winners from more than 1000 entries from participants in 68 countries. Additional projects were recognized in 41 categories, including commercial architecture, green architecture, large-scale landscape projects, and educational landscape architecture.
"It has been a privilege to receive such exceptional entries competing for the AAP this year," says Hossein Farmani, AAP president. "Every submission is outstanding in its own way. All these entries from accomplished architects and architectural firms give us the opportunity to not only promote amazing designs, but also to marvel together at the evolution of architecture, interior design, and landscape architecture across the globe."
To see a complete list of this year's winners, click here.