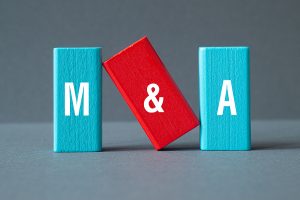 Summit Materials, Inc. (Summit) has entered an agreement with Cementos Argos S.A. (Cementos Argos), under which Summit will combine with Argos North America Corp. (Argos USA), the U.S. operations of Cementos Argos, in a cash and stock transaction valued at $3.2 billion.
Argos USA is among the largest cement producers by total installed capacity in its areas of operations, which include the Southeast, Mid-Atlantic, and Texas. With its asset footprint comprising four integrated cement plants, approximately 140 ready-mix plants, and eight ports, it is well positioned to capitalize on positive demand drivers across public infrastructure, residential, and commercial markets. Argos USA has a total installed cement grinding capacity of 9.6 million tons per annum, with additional import capacity providing incremental scale and operational flexibility.
The combination of Summit and Argos USA will create the fourth-largest cement platform in the U.S. and accelerates Summit's "Elevate Summit" strategy, enhancing the company's materials-led approach and positioning it for even greater success with a national footprint and significantly improved scale.
With a deeper and broader network of assets, Summit and its shareholders will benefit from geographic diversification, expanded operational and commercial capabilities, and the ability to better meet the growing demand for high quality construction materials in the U.S.
"This combination accelerates the strategic growth plans for both Argos North America and Summit," says Simon Bates, CEO of Argos North America. "As a result of the combination, our ability to share best practices and the increased access to aggregate sources will enable us to better serve our customers."