The 2016 Greenbuild Sustainability Report has been released by Informa Exhibitions U.S. and the U.S. Green Building Council (USGBC), discussing the success of sustainability strategies implemented throughout the 2016 Greenbuild International Conference and Expo, which took place in October at the Los Angeles Convention Center.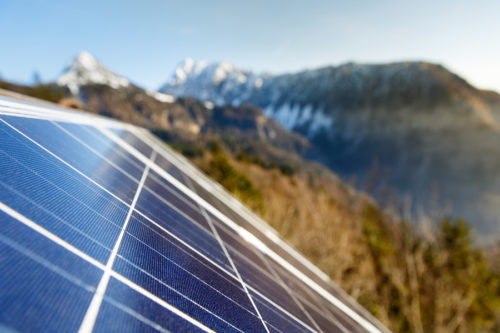 The report features case studies examining the event's seven key sustainability objectives, relating to:
waste management;
stakeholder engagement;
sustainable sourcing;
performance tracking;
greenhouse gas (GHG) emissions;
community impact; and
the hospitality industry.
"Each year, we celebrate our victories with this report and set the bar a little higher for the next year, to continue positively impacting the events industry with environmentally responsible management in the planning, operations, and execution of Greenbuild," says Lindsay Roberts, Greenbuild group director, Informa. "Sustainability is the heart of Greenbuild, and we celebrate many successes from our 2016 event, including our highest waste-diversion rate ever, which is a testament to the many hours, weeks, and months that went into planning Greenbuild by our dedicated team and partners."
Available online, the report "highlights the collaborative efforts made to reduce waste and energy use as well as our commitment to leave a lasting legacy on the cities we visit," according to Kate Hurst, vice president of conference and events community advancement.
"By working closely with the Los Angeles Convention Center, we were able to set a record-high waste-diversion rate for Greenbuild that demonstrates to our entire community and industry how small changes in behavior can have a lasting effect," says Hurst. "Every year, we work tirelessly to ensure that we inspire the people and places we visit to implement green strategies that will positively impact generations to come."
Some of the highlights of the 2016 Greenbuild Sustainability Report are outlined below.
Waste management
Collaborative efforts such as front-of-house composting, a new back-of-house waste-management process, and implementation of instructional signage related to waste sorting resulted in the event's highly successful waste diversion. Thanks to the efforts of Informa Exhibitions, USGBC, the Los Angeles Convention Center, Greenview, Levy, Freeman, and local haulers, the event attained a waste-diversion rate 18 percent higher than the center's baseline, coming in at a total of 90 percent.
Stakeholder engagement
Keeping in mind the droughts suffered in California, Greenbuild 2016 introduced a new summit called WaterBuild. This, along with water-restoration certificates purchased to balance the center's water use and the option to send a pledge text to the Change the Course program, was an effective response to common stakeholder concerns.
Sustainable sourcing
To further reduce the environmental impact of the event, food was sourced from nearby—a total of 56 percent of the event's food was sourced locally, and 87 percent regionally. Additionally, the decorations for the Greenbuild Celebration were comprised of repurposed objects obtained from LA Live and Staples Center offices.
Performance tracking
Exhibitors were encouraged to support the event's sustainability goals through a scoring system that rated each company from 1 to 100 based on its green efforts. This met with success, as the average score was 77.2. Additionally, the water footprint of the event was tracked to provide information to help reduce water use at the next conference.
GHG emissions
Thanks to the 'Net-zero Zone,' Greenbuild's 418-m2 (4500-sf) solar-panel-powered pavilion, the event remained carbon-neutral. Supported by a partnership with TerraPass and installed onsite, the zone allowed Greenbuild to offset all event emissions.
Community impact
The Greenbuild Host Committee completed this year's Greenbuild Legacy Project by supporting a Gardenia, California, warehouse renovation for Trash for Teaching (T4T). Transformation of this warehouse into an interactive 'Eco-tech Maker Space' will support the program's ability to provide science, technology, engineering, art, and math (STEAM) education and promote environmental responsibility in the next generation.
Hospitality industry
The host committee also wished to minimize the environmental impact of hotels involved in the event, offering studies of official Greenbuild hotels' capacity to become certified under the Leadership in Energy and Environmental Design (LEED) program, or LEED Gap studies. The committee also made efforts to educate local businesses on sustainability, travelling to businesses within a 2.5-km (1.5-mi) radius of the convention center on foot.
Next year, Greenbuild will share the Boston Convention and Exhibitions Center (BCEC) with ArchitectureBoston Expo (ABX) in early November.