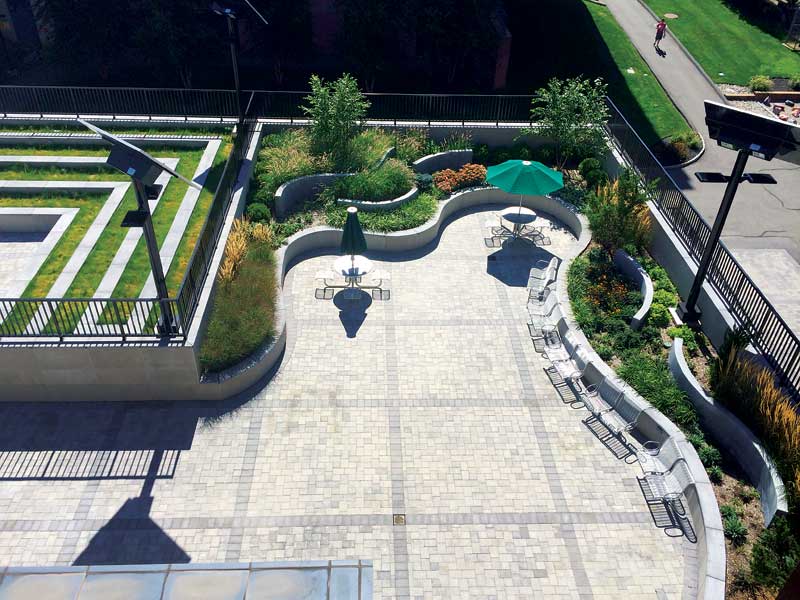 by Russell M. Sanders, AIA
With New York City's 80×50 initiative to reduce greenhouse gas (GHG) emissions 80 percent by 2050, the stakes are high for the city to adopt progressively more stringent energy codes. Similarly, the Sustainable DC Plan professes the lofty goal of making the nation's capital "the greenest, healthiest, and most livable city in the nation." Other states and cities are following suit, as building owners, managers, and the design/
construction industry race to keep up with rapidly evolving codes, energy analysis requirements, and documentation standards.
For their part, manufacturers are responding with a flood of new products and technologies to meet the stricter energy efficiency requirements. However, while there are numerous options addressing the insulation, reflectance, durability, and moisture management properties stipulated by the new laws, choosing the right option for a specific project can be daunting.
This may seem like unprecedented upheaval in the building industry, but reroofing an existing building has always posed similar challenges. Even if the energy codes bring new terminology and processes, the roofing industry has always been a moving target, with product innovations rapidly making even a five-year-old low-slope roof seem eons behind its newer counterparts. Fortunately, the process of selecting and designing a code-compliant roof replacement remains much the same as it always has:

evaluate the existing building to determine compatible options;

compare those options in terms of cost, performance, aesthetics, functionality, and other criteria; and

design and detail the new roof to address structural and waterproofing conditions.
Far from a passing trend, the sustainability movement has made lasting changes to expectations for new roof assemblies. Although these changes can take some getting used to, the focus on ecological roof technology provides building owners and managers with new options for reroofing that can reduce heating and cooling demands, improve indoor comfort, and even increase the assembly's projected lifespan. Becoming familiar with the pros and cons of different types of sustainable roofing takes the guesswork out of choosing a system that meets performance and energy standards, and creates a positive image for the building.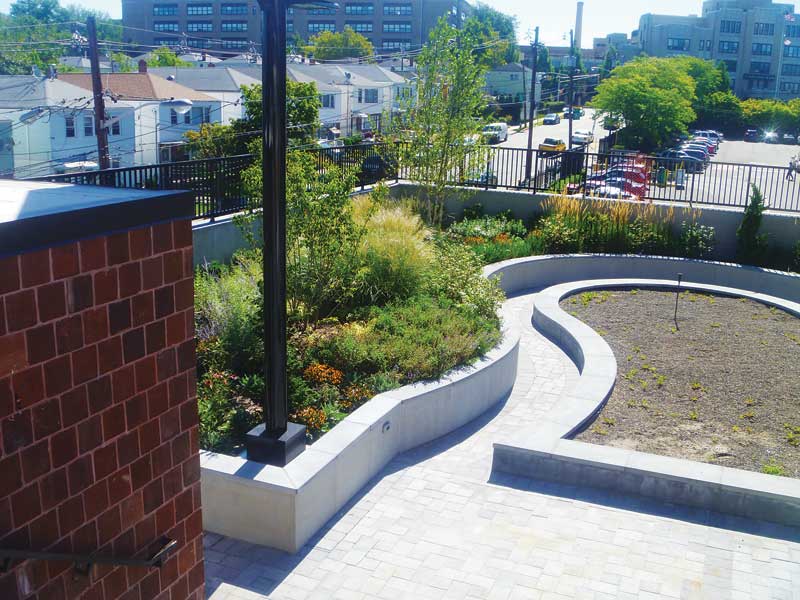 Understanding vegetated roofs
The poster child for green building, vegetated roofs are subject to all the same enthusiasm, scorn, hype, and derision that has followed the push for sustainable design since the creation of the Leadership in Energy and Environmental Design (LEED) rating system in the late 1990s. Early missteps resulted in fields of scorched, brown sticks, but as government projects and private industry experimented with new systems, these assemblies have improved, with scientific papers documenting best practices for everything from plant selection to waterproofing details.
After nearly 15 years since the nation's first municipal green roof was installed on Chicago's City Hall, many more examples of both thriving and failing vegetated assemblies have helped further refine approaches to creating a living roof. Today's options have the benefit of longer in-service evaluation, running the gamut from economical prefabricated tray systems to custom landscaped terraces.
Although vegetated assemblies cost more than traditional roofs, they have the potential to add value to an existing building by replacing utilitarian surfaces and setbacks with something eye-catching.