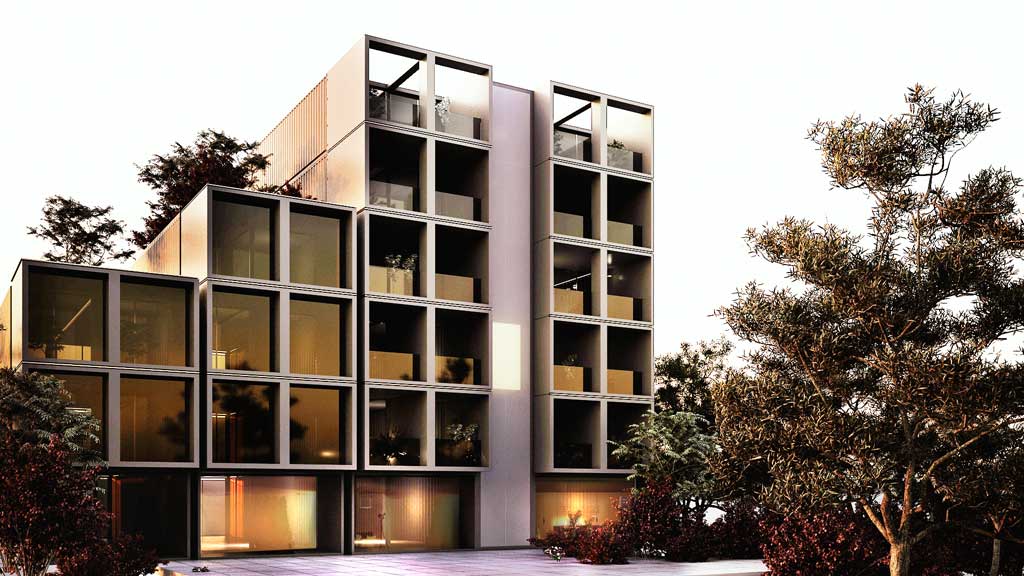 Container-based fabricator SG Blocks has signed a master services agreement with international design firm Grimshaw Architects. Under the terms of the agreement, the NYC-based SG Blocks will incorporate Grimshaw as its premier design partner for utilization across its current projects and pipeline of future opportunities; Grimshaw, in return, will incorporate SG Blocks' modular, container-based structures into its industrial design portfolio.
"We are truly honored to be collaborating with Grimshaw, one of the premier global architectural firms in the world," said Paul Galvin, CEO of SG Blocks. "As we expand SG Blocks' footprint both nationally and on a global scale and work on larger, more impactful projects, we look forward to working with Grimshaw to create container-based facilities of the future that set the highest possible standards of excellence."
SG Blocks will provide Grimshaw with a systematic integration of container-building technology, which offers the firm an accelerated time to market, as well as a high level of design customization.
"SG Blocks is at the forefront of innovating in the modular space," said Andrew Whalley, partner at Grimshaw. "The firm's vision and ability to be sustainable and efficient truly resonates with us and we are thrilled to be partnering with such a pioneering disruptor of the construction space."
To read more, click here.