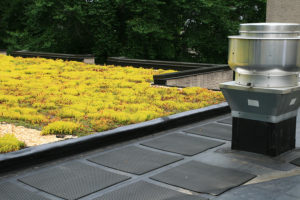 Design/construction professionals can expand their knowledge at CitiesAlive Green Roof and Wall Conference. The event, which will come to Seattle, Washington's Sheraton Seattle Hotel from September 18 to 21, has the theme of 'Building Resilience and Equity Across Cascadia: People, Community, and Places.'
The conference focuses on vegetated roofs and living walls, offering seminars, speeches, social events, tours, and courses to explore benefits, challenges, and advancements in green roof and wall technology.
In total, five courses are available:
Green Roof Design and Installation;
Introduction to Rooftop Urban Agriculture;
Advanced Green Roof Maintenance;
Stormwater Workshop; and
Biophilic Design Workshop.
Professionals can network at receptions and luncheons as well as on the show floor, and can tour green infrastructure projects to see the concepts being discussed in action.
Speakers for the conference include:
For more information, visit the event's website.