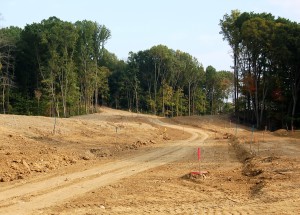 The U.S. General Services Administration (GSA) has adopted the SITES rating system for its capital construction program.  
SITES is the most comprehensive program from sustainable land development and management and is used by landscape architects, engineers, developers, and policy-makers to align land development with innovative sustainable design. It was developed in collaboration between the Lady Bird Johnson Wildflower Centre, the U.S. Botanic Garden, the University of Texas, and the American Society of Landscape Architects (ASLA).
"Land is a crucial component of the built environment and can be planned, designed, developed, and maintained to protect and enhance the benefits we derive from healthy functioning landscapes," said U.S. Green Building Council's (USGBC's) chief operating officer (COO) Mahesh Ramanujam. "The GSA adopting SITES for its use is an important demonstration of environment leadership. GSA is a longstanding member of USGBC and active contributor to the development of USGBC's Leadership in Energy and Environmental Design (LEED) green building certification system and they are an important partner in achieving our mission of a more sustainable built environment."
SITES certification is for development projects located on sites with or without buildings ranging from national parks to corporate campuses, and streetscapes to homes. It is designed to define what a sustainable site is and elevate the value of landscapes in the built environment. It provides a metric-based approach to important concepts like ecosystem services and green infrastructure, so that developers and owners can make informed decisions about their land use. The program is administered by Green Business Certification Inc. (GBCI).