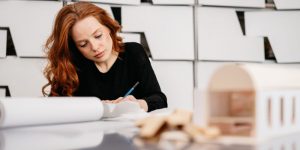 Harvard University's Master of Architecture II program leads the Best Architecture Master's (BAM) Ranking 2020. Columbia University's Master of Science degree in Advanced Architectural Design is the runner-up.
Different master's degree programs from the best architecture schools according to the world's present edition of the QS Ranking by Subjects – Architecture / Built Environment have been selected to be part of the BAM Ranking 2020. Some of the most relevant rankings of architecture schools around the world such as the Design Intelligence Rankings and The Guardian University Guide were also consulted.
Master's degree programs from 29 universities around the world were selected to be part of the 2020 edition of the ranking by the BAM expert committee, formed by 19 professors from some of the best-ranked universities. This approach allows them to make an international-comparative study that reflects the best architecture master's programs from almost all over the world.
The 29 master's degree programs were compared and evaluated through the BAM Methodology, formed by universal indicators for evaluation of educational performance, and validated also by their expert committee.
BAM Ranking aims to help architects and students get to know the best international master's programs in the world, in part due to their transparent comparative system.
The Master of Science in Architecture Studies in Urbanism (SMArch Urbanism) from theMassachusetts Institute of Technology (MIT) is placed fifth on the list. The Post-Professional Master of Science, Advanced Architectural Design, from Cornell University takes the eighth place, and the Postprofessional Graduate Program in Architecture from Princeton University, got 10th place.