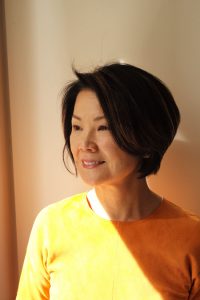 Earlier this month, Toshiko Mori, professor at the Harvard Graduate School of Design (GSD), was the recipient of the 2019 American Institute of Architects (AIA) Topaz Medallion for Excellence in Architectural Education.  This award is given to individuals for their dedication to education and influence on students of architecture.
The award by the AIA and the Association of the Collegiate Schools of Architecture (ACSA) is considered as the highest honor given to educators in architecture.
"With feet planted firmly in two realms, academia and practice, Mori challenges her students to become educator-practitioners themselves, harnessing academic inquiry and professional rigor to reshape the practice of architecture," the AIA said. "Mori's teaching philosophy is one rooted in respect for individual talent, teased out with sensitive guidance and productive dialogue."
Mori became the first female faculty member to receive tenure, and the first and only to serve as chair of the school's architecture department. In her time as chair, a position she held from 2002 to 2008, Mori launched a number of initiatives aimed at expanding the craft and context of architecture.