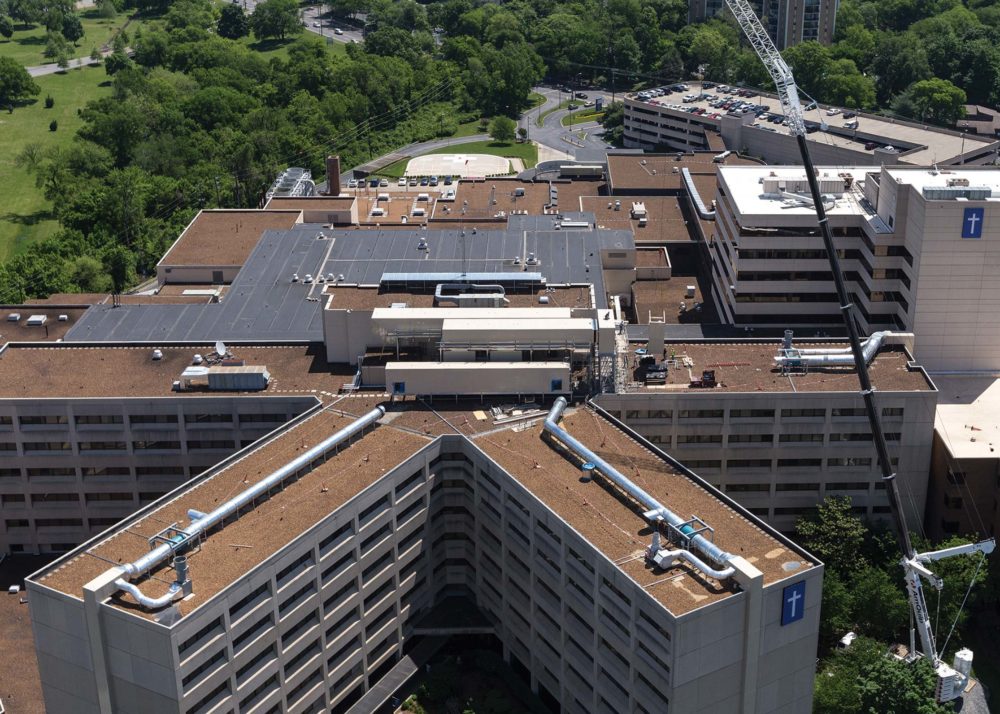 What do you do when there's no room to retrofit an HVAC exhaust air system inside a building? Take it outside and hide it behind architectural accoutrement.
This was the solution implemented at Saint Thomas West Hospital in Nashville.
Instead of space-consuming conventional indoor HVAC ductwork, the retrofit created return-air distribution to new rooftop energy-recovery ventilators (ERV) through ducts constructed of acoustical panels on the hospital's exterior. To hide the ductwork from the building's façade, the design team came up with a support mount system.
Built in 1973, the hospital's seven-story K Tower required an upgrade to its HVAC system that provided cost-cutting energy recovery, preheated increased outdoor air, and enhanced indoor air quality (IAQ).
The HVAC project was part of a four-year, multi-phase $95-million renovation of the 195,096-m2 (2.1 million-sf) campus. The retrofit also helps the building meet current American Society of Heating, Refrigerating, and Air-conditioning Engineers (ASHRAE) 170, Ventilation for Health Care Facilities, enhancing IAQ for patients and employees.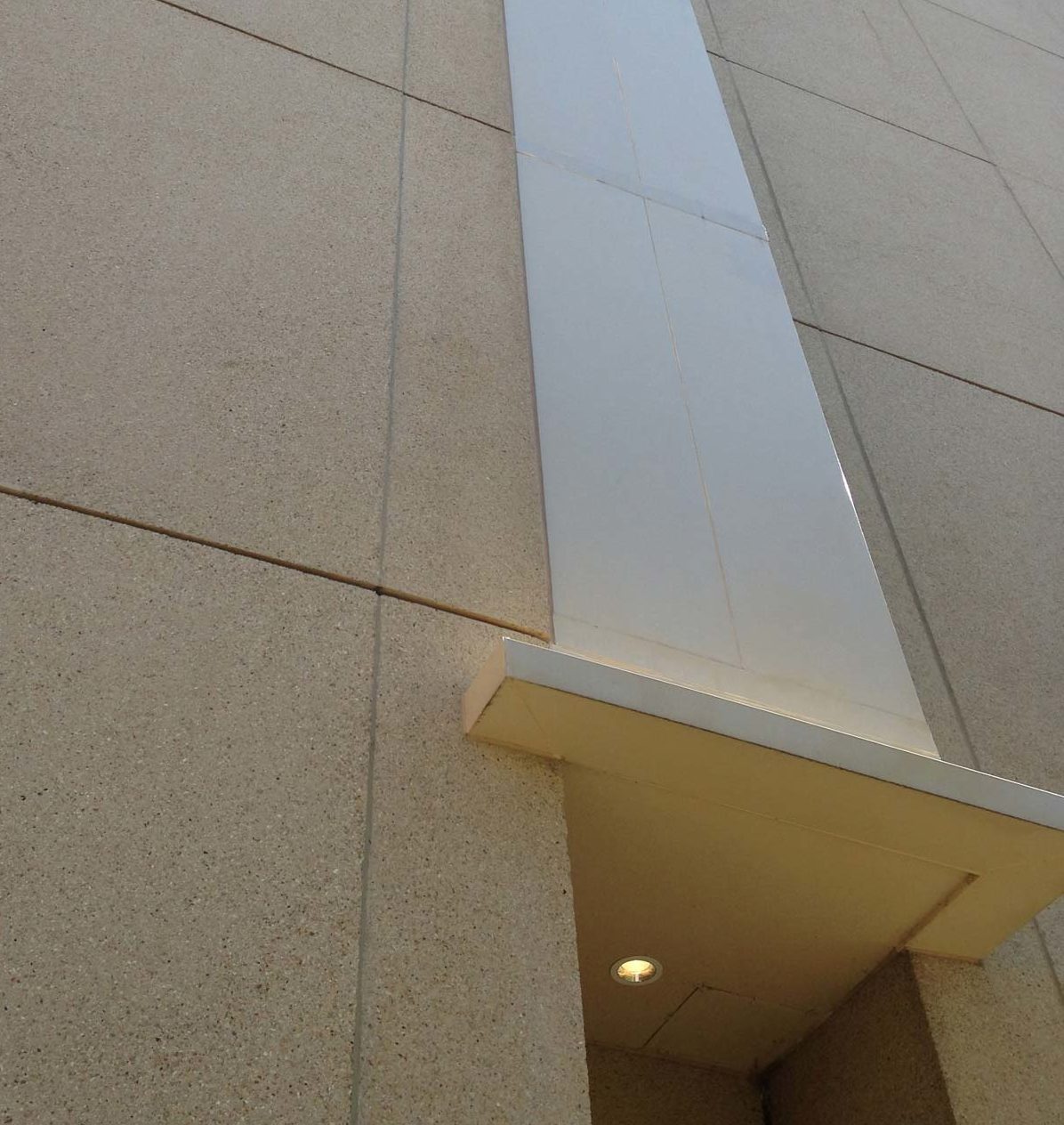 Maintaining the building's aesthetics was a priority. The panels' custom factory powder-coated sandalwood color matches the building's exterior and blends into the façade's exterior. The panels also have custom factory-designed 3.8-m (12.6-ft) lengths. When combined with a 152.4-mm (six-in.) wide metal support band, the panels match up with the building's precast concrete seams, which are spaced at 4-m (13-ft) increments. As a result, the panel and building seams match and appear continuous.
Custom-designed to remain unseen, the riser suspension system also allows for seismic and wind loads using hidden wedge anchors drilled into the precast concrete. Unseen 127 x 127-mm (5 x 5-in.) tubular steel stubs incorporated into the building-side of the panels connect to the wedge anchors. The result is a riser with no visible support structure.
Collecting the exhaust air from each wing riser is a 1.8 x 3.7 x 19-m (6 x 12 x 63-ft) plenum, also constructed of acoustical panels. The plenum aesthetically appears as a rooftop architectural façade and hides the three packaged ERV units from street-level view.